/

/

Needham Firefighters partner with HEB to promote Operation "Get Alarmed Montgomery County"
Needham Firefighters partner with HEB to promote Operation "Get Alarmed Montgomery County"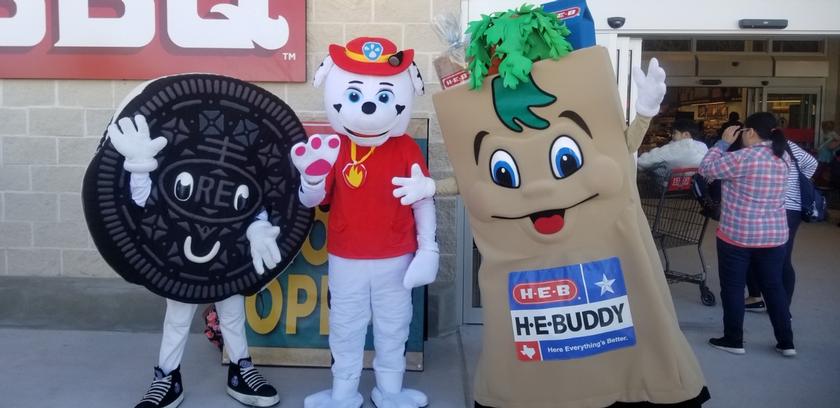 MONTGOMERY COUNTY, TX - With the Holiday Season underway and the start of the winter heating season, Texas and the rest of the nation are entering the peak time for home fires. More fires occur in December, January, and February than any other time of the year. In response to the increased risk of injury or death from home fires, Needham Firefighters from Montgomery County Emergency Service District #4 were on hand all day Wednesday promoting Operation "Get Alarmed Montgomery County", Wednesday as HEB opened their newest store on SH 242 near Harper's Trace.

Over 50 Montgomery County residents signed up for the program, and firefighters from Needham and surrounding areas will be visiting their homes and installing free long life smoke alarms in every bedroom and adjacent hallway. Crew crews visited with residents during the event and passed out over 500 home safety pamphlets, while Marshall the Fire Dog stole the show, passing out hugs and taking pictures with the children.

Needham Fire Chief Kevin Hosler noted that a number of local schools, including Caney Creek and Irons Elementary also participated in the event stating, "What a great event welcoming HEB to our community and showing the combined effort from all of Montgomery County Fire Departments and other agencies in the County to protect the citizens we serve .

Operation "Get Alarmed Montgomery County" is a joint effort of all the County Fire Departments and both the City of Conroe and Montgomery County Fire Marshals, offering free smoke alarms funded by donations from the community. Under the program, homeowners that need assistance can contact their local fire station and schedule a home visit. Firefighters will come to their home and install new long life smoke alarms in every bedroom, sleeping area, and adjoining hallway at no cost.

Under State Law, landlords are required to install smoke alarms in all rental homes, and then the tenants are responsible for testing them and replacing batteries as needed. If you rent your home, mobile home, RV or apartment and don't have smoke alarms, notify your landlord in writing and request they be installed within seven days as required by the Texas Property Code.