/

/

Noack Legal Team Takes Action Against MoCo Dems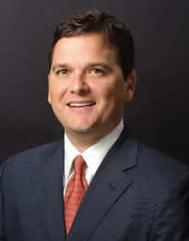 THE WOODLANDS – James Noack, Precinct 3 Montgomery County Commissioner, directed his legal team to take action against Democrat Party Chairman Marc Meyer today. Campaign spokesman Allen Blakemore released this statement:

"Commissioner Noack directed his legal team, from the firm of Husch Blackwell, to take legal action today. This morning, Noack's attorneys filed an Original Petition for Writ of Mandamus and Verified Application for Temporary Restraining Order and Temporary and Permanent Injunction against Democrat Party Chairman Marc Meyer.

"Marc Meyer violated the law in accepting Lore Jones' filing after the deadline and has engaged in a coverup ever since. Everyone knows the coverup is worse than the crime.

"The law is crystal clear and the facts are unassailable. Meyer should have done the right thing, but blinded by his own partisan ambitions, he believes he and Jones are above the law and can recklessly pursue their own political agenda.

"Commissioner Noack's attorneys are seeking expedited action in this case."

More information about James Noack is available at www.JamesNoack.com.