/

/

Montgomery County Resident Found Deceased after Fire Breaks Out in her Home Tuesday Morning
Montgomery County Resident Found Deceased after Fire Breaks Out in her Home Tuesday Morning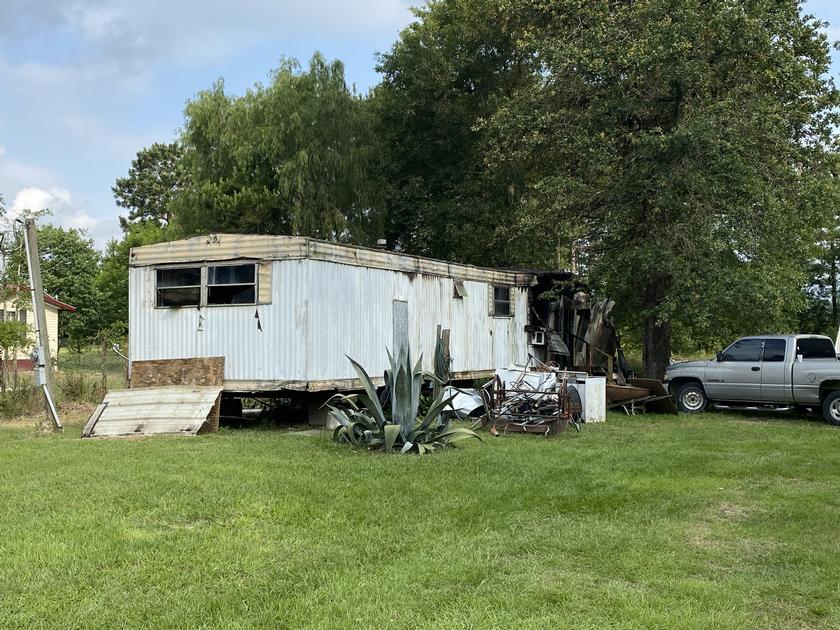 MONTGOMERY COUNTY, TX - Firefighters from the Caney Creek, Porter, and East Montgomery County Fire Department were dispatched to a reported mobile home fire in the 13800 block of Sandy Springs Rd just after 8 am Tuesday morning. The caller reported that someone was trapped in the burning home shortly before the first units arrived, reporting heavy fire conditions in the single wide mobile home.
Fire Crews entered burning home in Pinewood Village and found the victim lying on the floor near the front doorway.
Firefighters immediately entered the burning home and located the home's only occupant, a 65 year old female, lying deceased on the floor. A search of the rest of the home did not reveal any more victims and the fire was quickly extinguished, but not before most of the home was destroyed. Witnesses reported that the victim's dog had jumped out of a window to escape the flames prior to the arrival of Firefighters. Fire Investigators from the Montgomery County Fire Marshal's Office responded to the scene and an investigation into the cause of the fire is underway at this time.
MCFMO Investigators will accompany the victim's body to the Montgomery County Forensic Center where an autopsy will be conducted to confirm the cause of death. Although it is too early in the investigation to speculate on a cause of the fire, it does appear that there were no working smoke alarms in the home.