/

/

Regenerative Therapies Helping Houston Seniors Find Non-Surgical Relief from Chronic Pain, Arthritis at Woodlands Clinic
Regenerative Therapies Helping Houston Seniors Find Non-Surgical Relief from Chronic Pain, Arthritis at Woodlands Clinic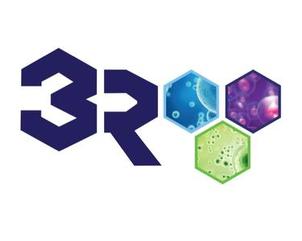 THE WOODLANDS, TX - A number of Houston's aging residents are turning to non-invasive regenerative therapies to get relief from chronic pain associated with degenerative conditions like osteoarthritis, neuropathy, back and joint pain.

Doctors Jeffery Pruski, D.C., and Edward Nash, M.D., are pain management and regenerative medicine specialists at 3R Regenerative Repair & Relief (3R), located just outside of Houston in The Woodlands, Texas. Over the past three years, the doctors have seen a steady rise in patients over the age of 55 looking for alternatives to knee replacements, back surgeries, and opioid pain medications to relieve chronic pain.

"As we age, the body loses its natural ability to heal itself," said Dr. Pruski. "Unlike traditional pain management, which typically treats the symptoms of the pain with surgery or medications, regenerative therapies treat the root cause of the pain. It creates a healing environment inside the joint, or area of degeneration, that uses the body's own healing capacity to regenerate healthy cells and restore normal function to damaged areas."

Older adults are more likely to experience chronic pain conditions like osteoarthritis, cancer, neuropathies and osteoporotic-related fractures.

Dr. Pruski believes more seniors are choosing regenerative therapies over traditional treatments out of concerns with taking opioid medications and because, compared to surgery, there is no trauma to the body, no anesthesia, no cutting of the skin or foreign implants; all of which pose additional health risks to one of our most vulnerable populations.

Roughly 60% of the patients treated at 3R are 55 or older. Doctors Pruski and Nash use a combination of non-invasive modalities approved by the FDA, including physical therapy, chiropractic care, regenerative medicine and biological therapy to help aging patients relieve pain and inflammation, speed recovery of injured or damaged areas, and improve their quality of life.

Dr. Pruski said while treatments vary for each individual patient, the doctors at 3R are seeing very successful outcomes treating aging patients suffering from chronic pain with the use of advanced technologies and interventions such as Regenerative Injection Therapies, Pulsed Electromagnetic Field (PEMF) therapies and Hako-Med® therapy, which stimulates the nerves to provide muscle re-education and pain relief for a variety of degenerative joint conditions and nerve problems, along with muscle work, massage therapy and home exercise.

"Our entire focus is preventative and regenerative care so that patients of all ages and all activity levels can maintain a healthy, pain-free life," said Dr. Pruski. "We see everyone from professional and retired pro athletes, to everyday people who just want to be able to pick up their grandkids or make themselves a cup of coffee without pain. Today's technology allows us to accomplish healing and pain management goals for all of our patients in the most pain-free, non-invasive way possible. Most treatments last less than 30 minutes, require nothing more than a Band-Aid, with no recovery or down time, and you can drive yourself home."

Most insurance companies cover the majority of treatments at 3R Regenerative Repair & Relief, however coverage for biologic injection procedures may vary from policy to policy.

For more information on services and telemedicine consultations at 3R please visit https://www.3RRegenerativeMedicine.com.