/

/

Montgomery County Sheriff's Office Makes Arrest Continuous Sexual Assault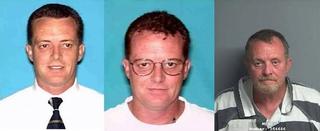 MONTGOMERY COUNTY, TX -- On June 30, 2020, Detectives with the Montgomery County Sheriff's Office arrested Timothy Jarvis Cooley (60-year-old w/m) for Continuous Sexual Abuse of a Child. Cooley is currently being held in Montgomery County Jail on a $250,000 bond. During the course of the investigation, Detectives learned Cooley has allegedly abused additional children in past years, who are adults today.

Based on this information, Detectives believe there could be more victims and are urging them to come forward. As of now, the first sexual abuse of a child by Timothy Cooley is believed to have been committed in 1974 with the most recent occurrence in 2018. If you have any information regarding suspicious activity of Timothy Cooley or any potential victims, please contact the Montgomery County Sheriff's Office, at 936-760-5800 and refer to case number 19A027616.