/

/

CISD Roadmap to Reopening; Recap of July 13 Live Update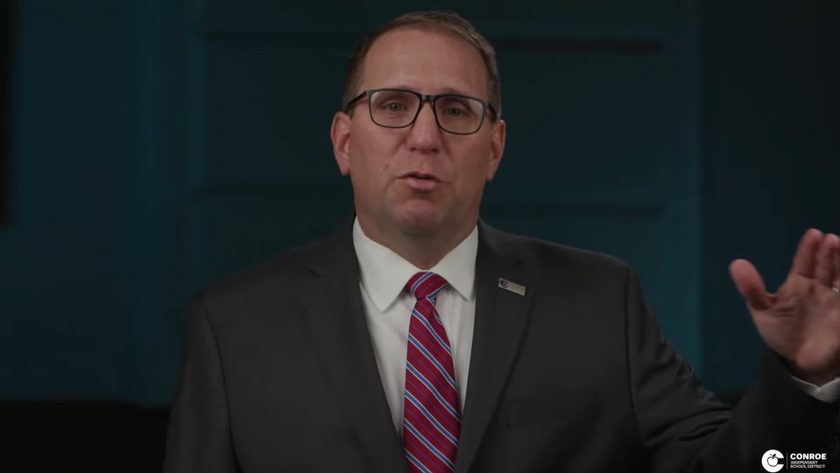 THE WOODLANDS, TX -- "What we're going to do is focus on we can control," said Conroe ISD Superintendent Dr. Curtis Null. "It doesn't do me or this district any good worrying or complaining about things we can't control."

That was the main theme in the latest CISD live update. Dr. Null made it clear that Conroe ISD won't argue for or against decisions made by those higher up in the state of Texas, but will be "moving forward and finding solutions" to be prepared for schools to open next month.

Key Information from the live update:


• Tomorrow, the district will be sending out an email asking for a decision on how students plan to attend the 2020-21 school year
- The options are face-to-face learning or remote/online learning
- The deadline for an answer is July 28
- The sooner CISD has answers, the faster the district can put together the plan for the year

• CISD has no authority to close schools, only the governor and local health department can make that decision
- CISD only has authority in the first three weeks of the school year. The district can decide to have a hybrid or fully online schedule, but a decision has not been made at this time.

• CISD must follow the GA-29 mask executive order

• Roadmap to Reopening website will provide constant updates. Parents can submit questions and find answers to FAQs on the site

• In-person UIL events/practice/camps are allowed starting today

• Information can and will likely change. Continue to stay informed daily

• Face-to-face/Remote online learning is a nine-week commitment, not year long

Face to Face Learning


• TEA Guidelines requires face-to-face learning to be available 100% of the year

• Will be a normal school calendar, 5-days a week, full-day schedule

• Personal Protective Equipment (PPE) will be important to keep students and employees safe
- Ages 10 and up are required to wear face coverings. CISD suggests younger students wear face coverings as well
- Begin practicing wearing face coverings with your kids now, figure out which type works best for your child

• Social distancing will be enforced where possible

• Transportation will run daily
- PPE on the bus is very important due to lack of social distancing opportunities
- Parent drop-off/pick-up is preferred if possible

• Additional cleaning crews hired, campuses will be cleaned nightly
- EMist sprayers will be used. Information on chemicals used will be available soon
- Shared materials will be cleaned between class periods

• School won't be the same, but the sacrifice is necessary
- Lunch periods may look different
- No visitors will be allowed unless educationally necessary
- Student schedules will be based on face-to-face/online learning enrollment numbers

• Positive tests
- CISD will provide notifications of positive tests
- Schools won't close for every positive test
- Decisions on who has to quarantine will be determined by TEA's Close Contact definition
- If face-to-face learner is sent home, the student can immediately enroll in online learning classes
- Quarantined teachers will have leave covered by CISD

Online Learning


• Will have a full curriculum

• Students will be engaged daily, TEA attendance rules still apply

• Will accommodate students for special face-to-face learning classes/activities such as welding, chemistry labs, band, athletics, etc.
- Must provide own transportation

• Online courses will mostly be taught by teachers at student's school, but that depends on the enrollment numbers, so personnel decisions will vary


"Have conversations within your family, help your kids become comfortable with whatever decision you make for your family," said Dr. Null. "Conroe ISD is working as hard as we can to make sure we provide a safe and positive learning environment for whichever route that you choose."

To see the full live update, visit the CISD Youtube channel.