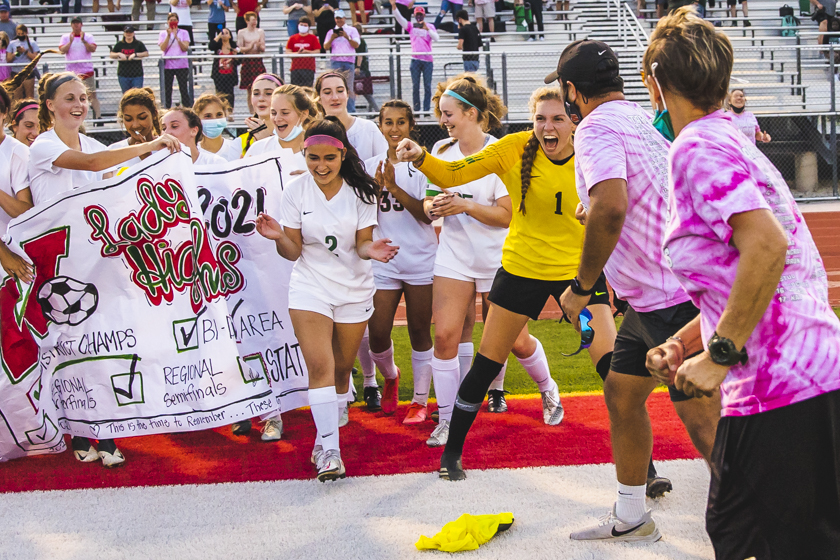 MANOR, TX -- Following the dramatic PK victory in the Regional Semifinals, The Woodlands took care of business in regulation, shutting out Lake Ridge in a 1-0 win on Friday night. The win sends the Highlanders to the state semifinals for the first time since 2010 where they went on to win the state title.

In the thriller against Mansfield, it took a combined four goals and 13 shootout goals to decide the winner. Three days later, The Woodlands defense, and last game's hero GK Bella Hollenbach, were back in form. Getting back to keeping a clean sheet meant that only one goal would be needed to become champions of UIL 6A Region II.

In the 16th minute, Marley Krach scored a goal that was more than worthy of sending the team to state. From nearly 35 yards, Krach hit the ball perfectly, causing it to fly over the leaping keeper, then dip underneath the crossbar at the right time.

The longest playoff run since 2017 for The Woodlands (22-1) continues with a meeting with the champions from Region I, Flower Mound (21-1-2). The Highlanders will put their 18-game winning streak on the line to play for a spot in the 6A title game early next week.