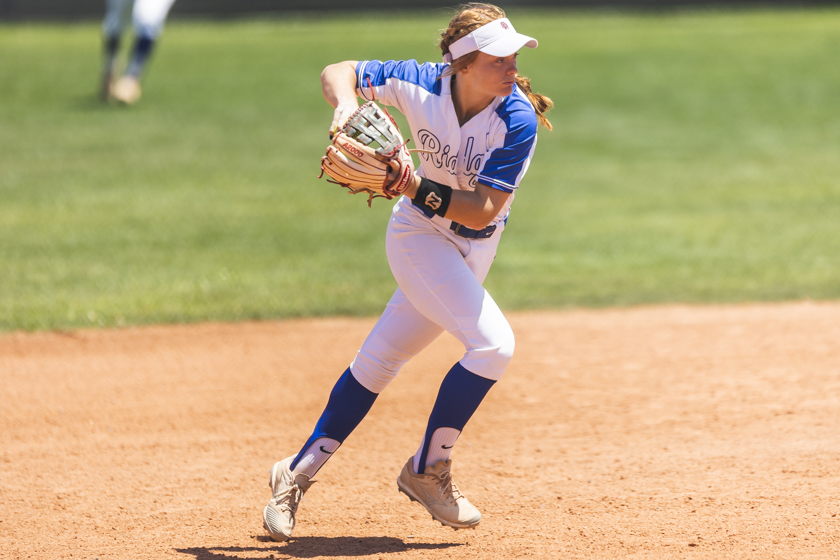 THE WOODLANDS, TX --

Oak Ridge 17, Eisenhower 0 (Game 2)

Just three innings were needed for the War Eagles to win the series and advance to the Area round in Region II of the UIL 6A playoffs. In the 2-0 series win, Oak Ridge outscored Eisenhower 30-0 and allowed only two hits.

Ariel Redmond was a perfect 3-3 with three RBIs, followed by Kaitlynn Martinez, who was 3-4 with 4 RBIs, including a three-run home run.

It was a quick shutout win for Savanna Conway in the pitcher's circle for the War Eagles. In three innings of work, she allowed just hit and struck out five batters.

Oak Ridge will meet District 16 runner-up Bridgeland in the Area round.

The Woodlands 38, Dekaney 2 (Game 2)

The Highlanders put up video game numbers for the second-straight game on their way to winning the Bi-district series and advancing to the Area Round. The Woodlands outscored Dekaney by a total score of 64-3, racking up 73 hits in the 2-0 series win.

Kayla Falterman had an impressive night, going 6-6 with four RBIs, including an inside-the-park home run. Megan Michalsky matched Falterman, going 6-6 as well with an RBI.

Saylor Davis struck out eight and allowed one hit in the win.

The Woodlands will meet the District 15 champion Klein Bearkats in the Area round.

Grand Oaks vs Spring (Game 2, Grand Oaks leads 1-0)

Trailing 2-1 after four innings, the Grizzlies scored six runs over the final three innings to win the series and advance to the Area round. Grand Oaks outscored Spring 15-6 in the series.

Jacey Meade led the Grizzlies in hits, going 2-3 on the day. Kourtney Bellinger and Avery Pemberton each had two RBIs in the win.

A trio of Grizzlies helped get the win from the pitcher's circle. Kaetlyn Dunbar got the start and went four innings before being replaced by Haley Pair, who would later be replaced by Bellinger to close the game. Dunbar led the group with three strikeouts.

Grand Oaks will meet District 15 runner-up Klein Collins in the Area round.