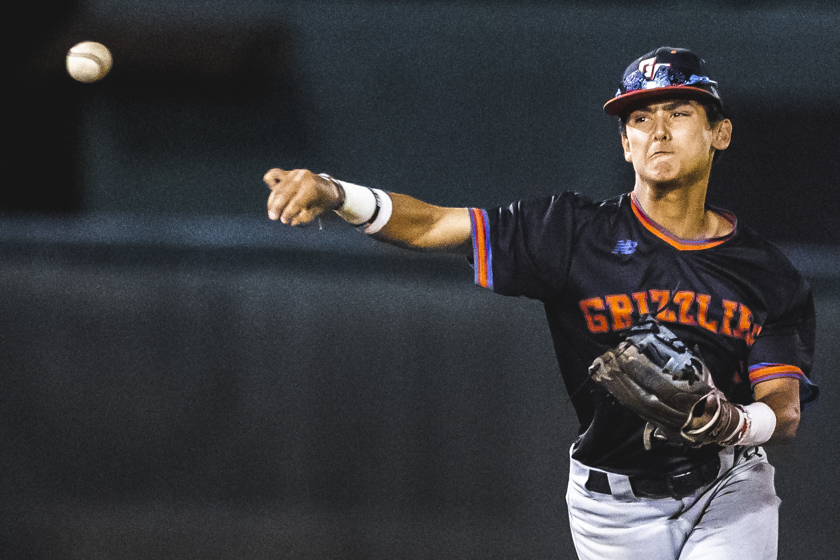 THE WOODLANDS, TX --

Baseball - Bi-District Round

Grand Oaks 14, MacArthur 0 (Game 2)

The Grizzlies doubled their Game 1 score to complete the sweep on Saturday and advance to the Area round. It's the first playoff win for the Grizzlies in their first season as a 6A program.

Sloan Laird led the team offensively, going 3-4 with three RBIs. Connor Crist hit the game's lone home run in the bottom of the fourth inning.

Cole Whorrall got the win for the Grizzlies in four innings. Whorrall allowed just one hit and struck out eight batters in the series finale.

Grand Oaks will face Tomball Memorial in Round 2.

The Woodlands 13, Davis 2 (Game 2)

Eight runs in the third inning secured the win and the series for the Highlanders on Saturday.

Zach Pine, Conner Doucet, Dylan Kerbow, and Justin Barry-Smith each produced two hits in the win.

Brayden Sharp got the start for The Woodlands and allowed three hits and struck out eight in four innings of work.

The Woodlands will meet Cypress Ranch in Round 2.

Softball - Area Round

Bridgeland 7, Oak Ridge 2 (Game 2)

The War Eagles were unable to force a Game 3, ending their season in the Area round. Ariel Redmond and Kaitlynn Martinez were the leading hitters, each going 2-3 at the plate.

Oak Ridge finishes the season with a 21-7 overall record, and Bridgeland will meet Grand Oaks in Round 3.

The Woodlands 10, Klein 4

Seven runs scored by the Highlanders in the second inning helped send the team to the Regional Quarterfinals.

Jordan Jones was perfect at the plate, going 3-3, followed by Megan Michalski, who was 2-3 with a home run.

The Woodlands will play Cypress Woods in Round 3.