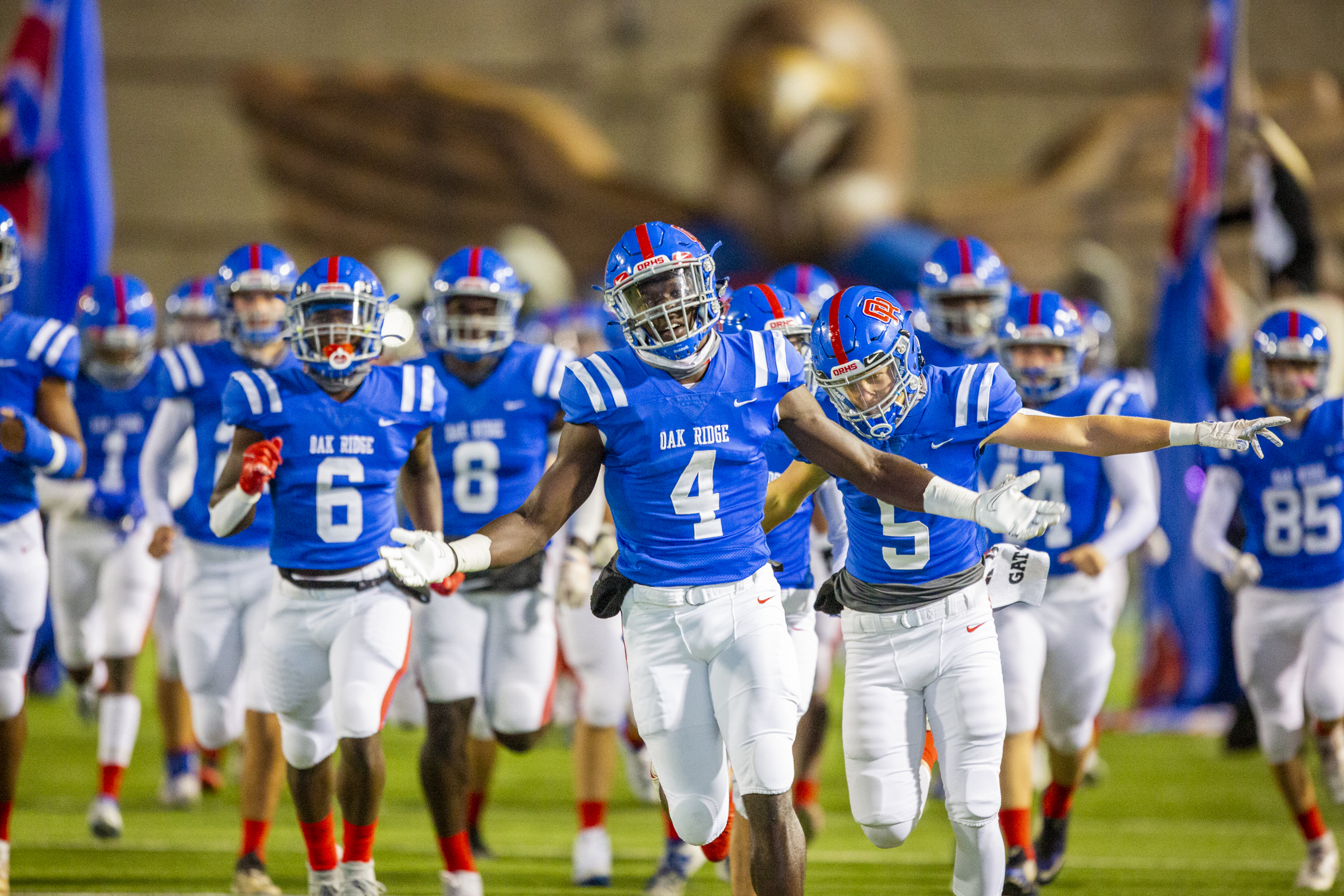 The Woodlands, TX – It was the final season opener on Saturday against Oak Ridge War Eagles and the Clear Creek Wildcats and the fans were out in numbers. Clear Creek, from League City, showed up and struck first against Oak Ridge. They dominated the first half, banking 2 touchdowns and shutting Oak Ridge out. It was 14-0 going into the second half.

Coming into the second half, Oak Ridge had to answer back with some huge plays to disrupt Clear Creek's defense. But the wildcats took over once again and their offense cut through the War Eagle defense, running and passing up and down the field. The third quarter was all wildcats and the War Eagles had no answers for their dominance.

After the game Coach Schmid of the Oak Ridge War Eagles said, "How you choose to respond determines how successful you are."

The final quarter of the season opener looked grim for Oak Ridge, going in 24-6 and having no answers to Clear Creek's offense. Jahron Jonas, wide receiver for Oak Ridge, changed the tone of the game with a touchdown reception and 2 extra points early in the 4th.

"We played different in the second half," Coach Schmid said about fourth quarter of the game.

Oak Ridge woke up and dominated the 4th coming back from an 18 point deficit. Oak Ridge's lit up the field to show Clear Creek they were there to win. They ran, jumped, kicked and threw their way to come back from a huge margin. Oak Ridge scored 22 unanswered points in a spectacular display, to end the game 28-24, giving Coach Schmid his first win of the season.

With this being the first game, young players have to face these situations to better themselves. Coach Schmid said, "This is a lesson that will stay with them that you can look back on every week."


Oak Ridge is set to play Stratford on September 3rd at Woodforest Bank Stadium.
Oak Ridge vs Stratford
When: September 3, 2021, 7:00 pm
Where: Woodforest Bank Stadium