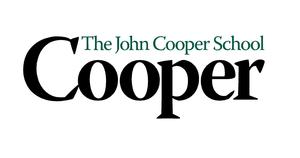 THE WOODLANDS, TX -- Results from the week of November 7

Dragons Open Winter Season Play

VARSITY SWIM & DIVE

11/5 at The Woodlands Invitational

Girls 8th place • Boys 9th place

Coach Sara Bany: Dragon swimmers kicked off their season at The Woodlands Invitational. The girls finished eighth overall and the boys finished ninth.

Leading the scoring for the girls was sophomore Monica Ianeva who won the 100 Breaststroke and came in third in the 100 Butterfly. Junior Kyleigh Jeter finished the 100 Backstroke in 16th place, picking up points for the Dragons. The girls 200 Medley Relay of Jeter, Ianeva, freshman Maddie Wang and junior Laney Shea came in ninth while the 200 Free Relay comprised of the same four girls came in 10th.

On the boys' side, the 200 Medley Relay of freshman Lucas Frome, junior Alexander Harris, senior Danny Leoro and freshman Zach Sheirr finished 15th.

Beginning the season swimming against The Woodlands High School and other large public schools was not the easiest way to start the season, but it allowed us to swim against tough competition and find our strengths in our line-up. I look forward to the small changes and improvements the swimmers make on a daily basis to bring out the best swimmers in them.

11/12 at Tomball ISD Turkey Invitational (swim only)
results to come

Next up for Dragon Swim & Dive:

November 19 at HCYA Fall Invitational at Conroe Aquatic Center, 9:30 a.m.

VARSITY BOYS BASKETBALL

11/8 vs. Northland Christian • 63-26 W
11/11 vs. Second Baptist • 73-50 L
11/12 at Lutheran South • 65-49 L

Coach Matthew Wilson: The Dragons started off the 2022-23 season with a bang, beating Northland Christian handily. We finished the week 1-2 after losing to two talented teams in Second Baptist School and Lutheran South. We're looking forward to a tournament next week hosted by the Dallas Mavs. Go Dragons!

Next up for Dragon Boys Basketball:

November 17-19 at Dallas Mavs Fall Classic

VARSITY GIRLS BASKETBALL

11/8 vs. Emery Weiner • 55-9 W
11/11 vs. Montgomery HS • 69-29 L

Coach BJ Feuerhelm: It was great to get a new year kicked off. I am super excited with not only the roster we have but the attitude and effort being shown across the board.

Next up for Dragon Girls Basketball:

November 14 vs. Lutheran South, 5:30 p.m.

November 17 at Legacy Prep (Magnolia), 5:30 p.m.

VARSITY BOYS SOCCER

11/8 at Woodlands Christian • 1-1 tie

Goal by Tanner Mandalinci

11/10 at St. Thomas H.S. • 4-2 L

Goals by Tanner Mandalinci and Theo Nemeth

Next up for Dragon Boys Soccer:

November 15 at Concordia Lutheran, 7 p.m.

VARSITY GIRLS SOCCER

11/7 vs. Frassati • 8-0 W

5' Goal Pia (Ella assist)

18' Goal Pia

23' Goal Sienna (Chloe S assist)

30' Goal Sienna

39' own goal

43' Goal Sienna (Pia assist)

44' Goal Hinch (Pia assist)

76' Goal Sienna (Elly assist)


11/10 vs. Woodlands Christian • 8-0 W
3' Goal Sienna

16' Goal Sienna (Elly assist)

33' Goal Hinch (Elly assist)

35' Goal Shar (Hinch assist)

43' Goal Elly

66' Goal Sarra (Cami assist)

Coach Friederike Engel: Two excellent team efforts lead to back-to-back victories to start off the season on a positive note. The opponents could not stop Sienna Williams' high speed and efficiency in front of the goal: the forward scored six goals in the two games and is our leading goal scorer. Pia Quintana impressed us in her first game as a freshman on varsity: she scored two goals and had two assists in the game against Frassati. Our backline did an amazing job keeping the opponents at bay, especially in the game against Woodlands Christian. Elly Principi not only contributed significantly to the two shutouts, but also had two assists and scored a goal herself. The girls have worked hard through pre-season and practices, and we are happy to finally compete in game action. We will try to maintain the momentum by getting another win against Cypress Christian next week.

Next up for Dragon Girls Soccer:

November 15 at Cypress Christian, 7 p.m.