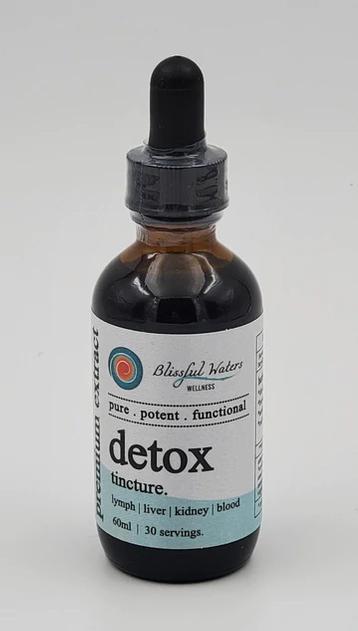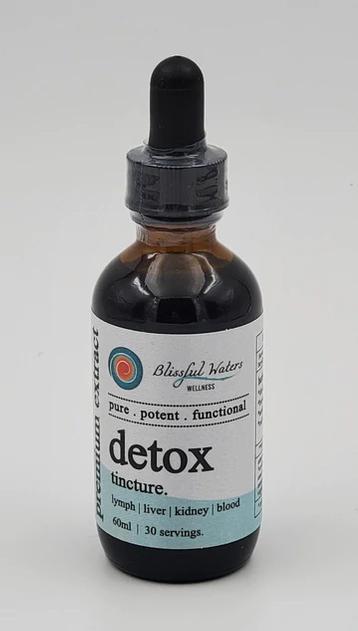 Grab
Powerful detox through mild & holistic methods.
This is not a flush or intense cleanse.
This is a mild herbal detoxification that allows the body to effectively and sustainably eliminate toxins while reducing the risk of toxins recirculating and causing more damage.
The best detox results can't be accomplished with a 5-day cleanse as it takes time to improve conditions that allow the body to naturally detoxify. When you choose this more holistic approach, the results are more powerful and long lasting.
Take 2x daily on an empty stomach.
Dilute 2ml (2 droppers full) in 8oz of water twice daily until the bottle is gone.
Drinking 3/4 gallon of pure water / day while taking detox tincture will help eliminate toxins that are moved by detox tincture.
For best results order two and take consistently for entire month.
Each bottle is a 15-day supply - 60ml.
Botanical blend.
- Dandelion root.
- Dandelion leaf.
- Burdock root.
- Licorice root.
- Ginger root.
- Chamomile.
- Nettle root.
- Nettle leaf.
- Ned clover.
*certified organic
Health & Beauty >> Health & Medical
Phone:

2819784037