/

/

/

Full Mouth Dental Implant Solutions
Full Mouth Dental Implant Solutions
By:
Northwest Oral & Maxillofacial Surgery - Technology Forest | Published 08/03/2021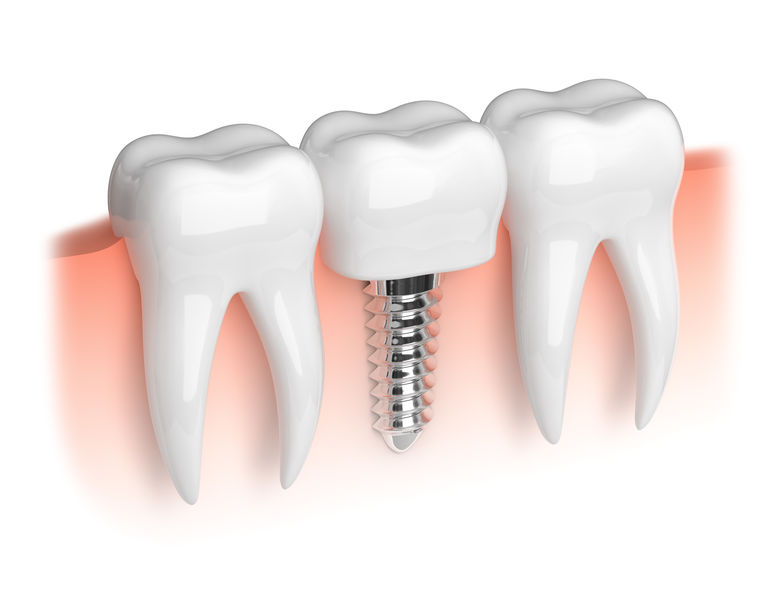 Many patients come into the office asking about dental implants. Whether replacing one tooth or a full set of teeth, Northwest Oral and Maxillofacial Surgery has a solution. When it comes to creating a brand new smile, full mouth dental implant procedures such as "All-on-4" and "TeethXpress" are the answer.
Below are 3 things you should know about full mouth dental implants.
1. You leave the office the same day with a new set of teeth
Receiving a new smile through full-mouth implants is 100-percent possible. And this is achievable in just one day. Through the process of pretreatment planning, a team comprised of an oral surgeon, a restorative dentist, and a skilled dental laboratory can help make this possible. The procedure can offer you a new set of teeth, custom-made to fit your smile, for either your upper or lower jaw or both if necessary. Compare this process to a pair of loose-fitting dentures and it's no wonder this solution becomes such a clear choice for so many people.
Your new set of beautiful teeth will arrive at the dentist's office already prepared to be professionally inserted into your mouth. The only thing required before the new teeth are put in your mouth is the placement of dental implants. Once this is achieved, a full set of beautiful teeth can then be connected, all on four, five or six dental implants. In a matter of a few short hours, the patient can leave the dentist office with a gorgeous new smile they can be proud of!
2. A short healing period is necessary for full-mouth implants
There is a huge advantage to walking into a morning appointment and leaving by noon with a new set of teeth that look and feel natural. If you wear dentures or are missing several teeth due to gum disease or tooth decay, you cannot ask for a better solution than this one.
Just be careful and follow the advice of your dentist. Your new teeth will feel so good that you'll believe you can immediately eat anything your heart desires.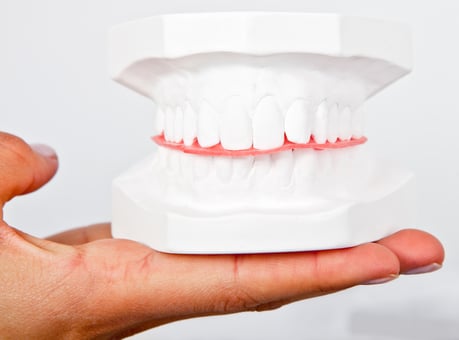 Your oral surgeon will most likely advise you to give it three or four months before you return to eating fresh fruits, raw carrots or a nice, medium-rare porterhouse steak; all the foods you used to love before your teeth started to fail you. This 3-4 month healing period is required for your jawbone to completely fuse with your new dental implants.
During this healing period, you can enjoy several foods without jeopardizing your healing process. Pasta, ground turkey, oatmeal, eggs, fish, etc., are all great-tasting food choices that full-mouth dental implant patients can enjoy during this short healing period. Your oral surgeon will present you with a complete list of foods you can enjoy. But don't worry, the wait will be worthwhile. When your jaw has healed, your food choices will be far from limited.
3. Dental implants are well worth the investment in your health
The full-mouth dental implant procedure is a meaningful investment in your health — make no mistake about it. This procedure can cost between $11k and $25k for the upper or lower jaw. While this isn't cheap, people who have received the treatment consider being restricted from a healthy diet more expensive. The truth is that dental implants can be very affordable. If you consider your mouth to be the "gateway to your overall health" — and you should — you too will find dental implants to be well worth the investment. Patients consider their restored ability to eat fruits, vegetables, meats and nuts to be priceless.
Contact Northwest Oral and Maxillofacial Surgery today to speak with our oral surgeons who are specialists in the diagnosis and treatment of diseases and injuries of the face, mouth, dentition, jaws, and neck, and can help you with your dental implant options.
By: Dr. Justin Liska
Articles by Month of Posting