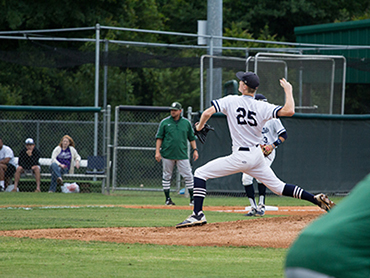 THE WOODLANDS, Texas - On Wednesday, May 13, the College Park Cavaliers clenched a win against Austin High School, with a final score of 1-0.

Pitching six innings for the Cavaliers, Tyler Mortenson allowed no earned runs on three hits. Nate Fisbeck followed with two strong innings of pitching.

The game remained scoreless throughout seven innings, pushing the game to an eighth and final inning.

Noah Vaughan helped the Cavaliers pull ahead in the eighth, with an RBI. College Park was able to hold off Austin High School with a win of 1-0.

The second game of the series against Austin will be on Friday, May 15 at 7:30 PM in Mumford, as the Cavs look for another victory to make it one step further in the 16-6A Texas High School Baseball playoffs.