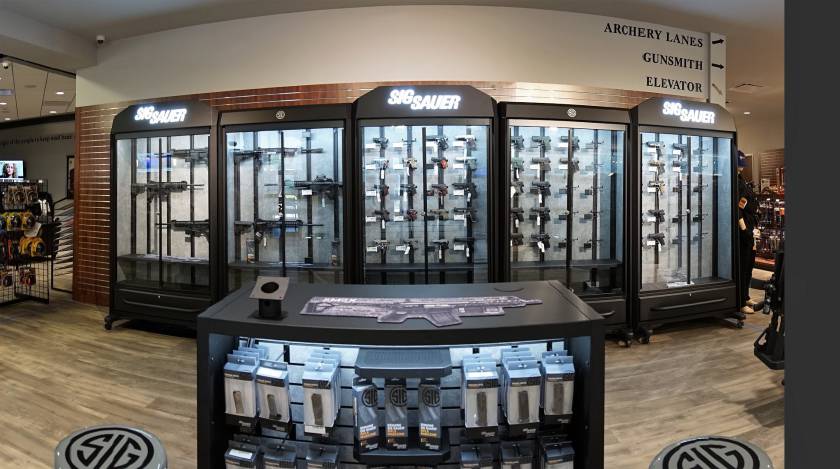 THE WOODLANDS, Texas -- Saddle River Range, a premier indoor firearms and archery range in Montgomery County, recently celebrated the grand opening of its Sig Sauer Elite Store.
"There are only 29 Sig Sauer Elite Stores in the nation, and we are honored to have earned the right to host the newest one," said Thom Bolsch, owner of Saddle River Range. Bolsch is a former member of the United States Secret Service, having been on two Presidential details, and is a strong proponent of the Sig Sauer, the weapon of choice for the agency. "Additionally, we are the only Sig Sauer Elite Store in the Houston and surrounding areas."
Saddle River Range offers a public firearms shooting range, an archery bay that includes 3D targets, a full simulator room for non-projectile shooting, classroom space, a gunsmith, weapons and ammunition fitting all needs, Café 2A, and the elite Crockett Club, an exclusive members-only area that features a private range and other upscale amenities.
For more information, visit www.saddleriverrange.com.