/

/

The Woodlands Forum Friends luncheon hits it out of the park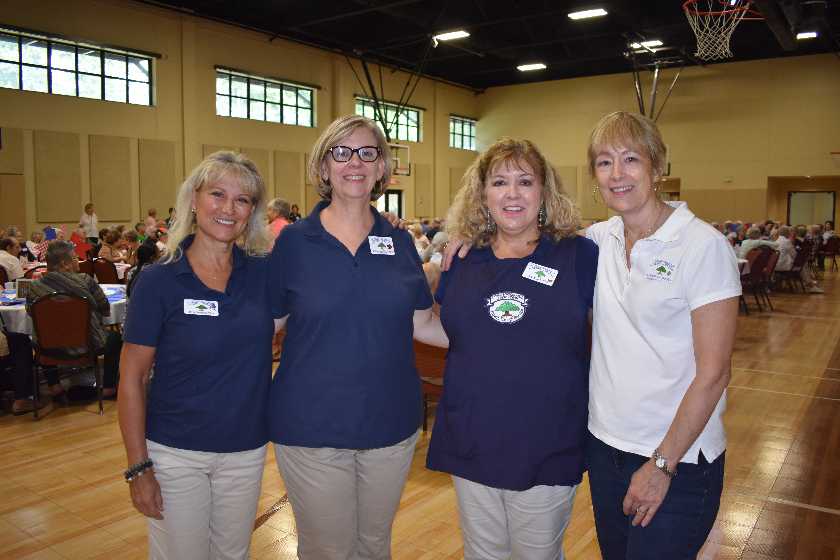 MONTGOMERY COUNTY, Texas -- A recent baseball-themed luncheon was a big hit with more than 180 Woodlands senior citizens at the recent Cypress-Woodlands Junior Forum luncheon.

In keeping with the team spirit, Jim Connors, former longtime organist for the Houston Astros, delighted the attendees with oldies and patriotic music, along with the classic song "Take Me Out to the Ball Game."

Everyone enjoyed playing several games of Bingo and eating hot dogs, baked beans and strawberry shortcake for lunch. CWJF hosts The Woodlands Forum Friends luncheon six times throughout the year.

Cypress-Woodlands Junior Forum is an organization of women dedicated to providing volunteer services, leadership and philanthropy to enrich the communities in North Harris and South Montgomery Counties. CWJF partners with agencies, schools and corporations to fulfill identified needs in education, interaction with an aging population and support for people with disabilities.

CWJF is a 501(c) (3) non-profit assistance organization and a recognized chapter of Junior Forum, Inc. Since 1982, CWJF has been welcoming new members interested in serving the community with other like-minded women with a heart for service. For more information on joining CWJF or to make a donation, call 281-379-1391 or visit www.cwjuniorforum.org.