/

/

Dar Awards $2,500 Education Grant to Cypress-Woodlands Junior Forum BookSmart Program
Dar Awards $2,500 Education Grant to Cypress-Woodlands Junior Forum BookSmart Program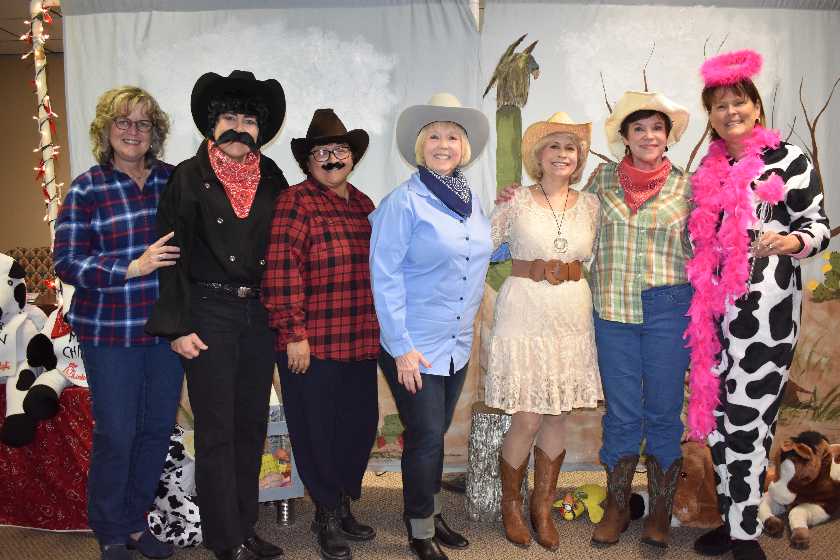 Washington, D.C. – The National Society Daughters of the American Revolution announced that the organization would be donating $2,500 to Cypress-Woodlands Junior Forum for their BookSmart Program in the 2018-2019 school year. This grant funding was made possible through the sponsorship of Heritage Trails Chapter, National Society Daughters of the American Revolution, located in Spring,TX.

Cypress-Woodlands Junior Forum (CWJF) is a non-profit women's service organization in Northwest Harris County, TX that is dedicated to making a difference in the lives of children, families and the elderly. BookSmart is a CWJF Signature Program delivered by CWJF volunteers. CWJF volunteers travel to Title 1 schools in 6 school districts and perform a live play of a children's book to 2 nd grade students. Each child is gifted a hard back copy of the book to take home and keep as their very own. By bringing the story to life, this unique program fosters the love of reading in 2 nd grade students in Title 1 schools. CWJF Volunteers have been rehearsing and will be performing a play of Helen Ketteman's book, "Bubba the Cowboy Prince" at 6 schools between February 1 st and March 7 th , 2019.

Donna Soape, CWJF Service Vice President, said, "We are so grateful that the National Society Daughters of the American Revolution share our goal of providing service to children in our community. This grant award has provided needed assistance in the purchase of books for our BookSmart Program."

The Dar Grants program was started in 2010. Funding is awarded to support projects in local communities which promote the organization's mission areas of historic preservation, education and patriotism.

The DAR received hundreds of grants applications each year, making competition high for the funding through the non-profit organization. Interested groups must be sponsored by a local DAR chapter, submit a copy of their public charity 501 (c)(3) IRS documentation, and include a narrative describing the need and urgency of the project as well as planned activities and benefits to the community which will result from the grant.

The National Society Daughters of the American Revolution was founded in 1890 to promote patriotism, preserve American history, and support better education for our nation's children. Its members are descended from patriots who won American independence during the Revolutionary War. With 178,000 members in approximately 3,000 chapters worldwide, DAR is one of the world's largest and most active service organizations. To learn more about the work of today's DAR, visit WWW.DAR.org . For more about applying for a Special Projects Grant from DAR, visit www.Dar.org/grants .

For more information on the Heritage Trails Chapter NSDAR, contact Elizabeth Jones at evjones@entouch.net . More information on Cypress Woodlands Junior Forum is available online at cwjuniorforum.org.