/

/

Cypress-Woodlands Junior Forum Hosts NAM 50 Plus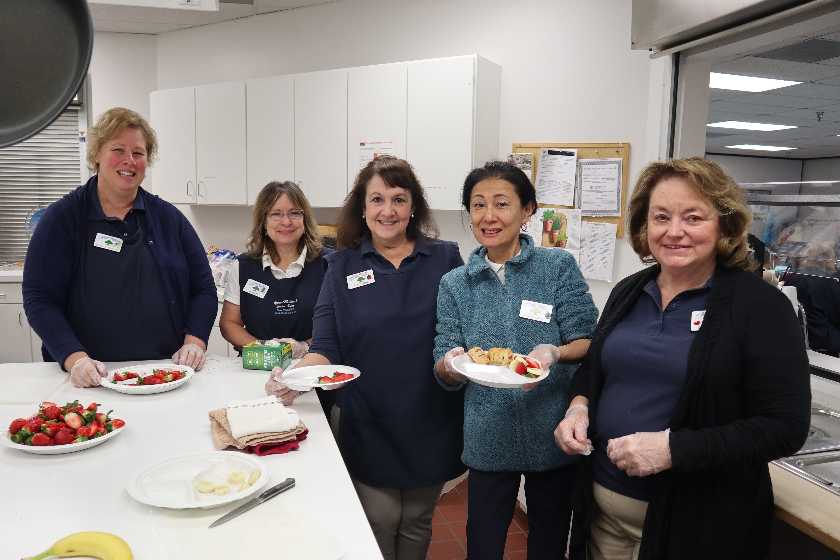 THE WOODLANDS, Texas - Cypress-Woodlands Junior Forum recently hosted a NAM 50 Plus brunch at Northwest Assistance Ministries. The theme "Baby, It's Cold Outside" was a fitting theme on a chilly Houston day. Warm breakfast tacos were served and the 53 seniors loved the 50's and 60's music sung by "Mr. Entertainer," Terry Parker. Singing his rendition of songs from the past delighted everyone. Terry sings at private events, restaurants, and other venues in the Houston area.

The Cypress-Woodlands Junior Forum NAM 50 Plus program, which meets five times throughout the year, helps to enrich the lives of seniors and provides an opportunity for seniors to come together for socializing and meeting new friends.

Cypress-Woodlands Junior Forum is an organization of women dedicated to providing volunteer services, leadership and philanthropy to enrich the communities in North Harris and South Montgomery Counties. CWJF partners with agencies, schools and corporations to fulfill identified needs in education, interaction with an aging population and support for people with disabilities.

CWJF is a 501(c) (3) non-profit assistance organization and a recognized chapter of Junior Forum, Inc. Since 1982, CWJF has been welcoming new members interested in serving the community with other like-minded women with a heart for service. For more information on joining CWJF or to make a donation, call 281-379-1391 or visit www.cwjuniorforum.org .