/

/

Cypress-Woodlands Junior Forum Performs Play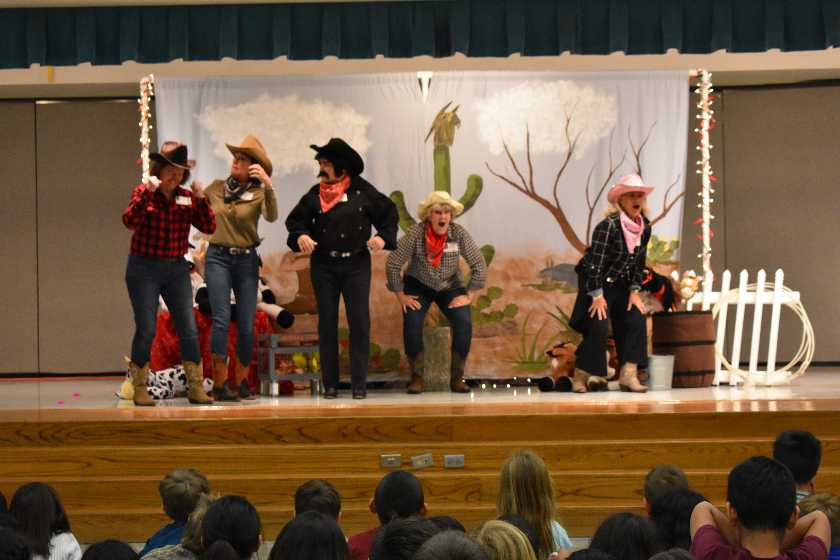 THE WOODLANDS, Texas - Members of Cypress-Woodlands Junior Forum (CWJF) have been delighting second graders from 4 local school districts with the performance of the play Bubba The Cowboy Prince. The play is based on the children's book by Helen Ketteman and is the story of Bubba, the Cinderella of Texas,
and Ms. Lurleen who is looking for her cowboy prince. The interactive presentation is part of the CWJF Signature BookSmart Program which is designed to enhance interest in reading. At the end of the performance, each student is given their own hardbound copy of the book.

Cypress-Woodlands Junior Forum would like to recognize and thank The National Society Daughters of the American Revolution for awarding a grant to assist in purchasing the books for our BookSmart program this year.

Cypress-Woodlands Junior Forum is an organization of women dedicated to providing volunteer services, leadership and philanthropy to enrich the communities in North Harris and South Montgomery Counties. CWJF partners with agencies, schools and corporations to fulfill identified needs in education, interaction with an aging population and support for people with disabilities.

CWJF is a 501(c) (3) non-profit assistance organization and a recognized chapter of Junior Forum, Inc. Since 1982, CWJF has been welcoming new members interested in serving the community with other like-minded women with a heart for service. For more information on joining CWJF or to make a donation, call 281-379-1391 or visit www.cwjuniorforum.org.