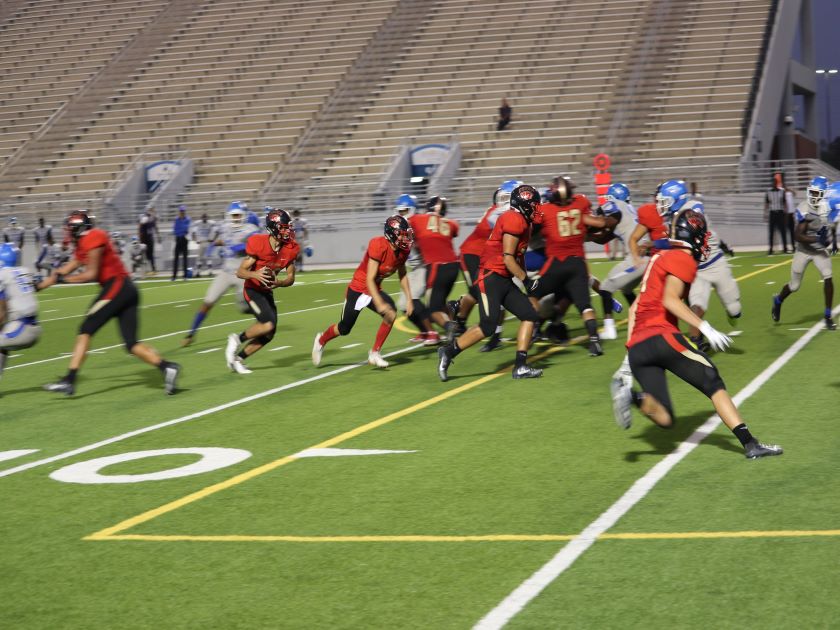 THE WOODLANDS, TX -- After a 1-2 finish to the non-district part of the season, Caney Creek will wipe the slate clean and kick off the district season at Woodforest on Thursday, September 26 against College Station.

In their only other recent meeting with College Station, the Panthers were defeated 70-0 in 2018. Coming into this year's meeting as underdogs, Caney Creek will have to take advantage of two things: Home field advantage and fresh legs.

The Panthers had a bye in Week 4, giving them more time to prepare for this tough matchup. Look for Caney Creek to mix up tendencies and try out something new to keep College Station from settling in and getting comfortable early. To go along with the rest and extra preparation, Caney Creek has a much shorter trip to Woodforest Bank Stadium than the Cougars do. Long bus trips are never comfortable, Caney Creek will have to use this and playing in front of their home fans to their advantage.

Prediction: College Station 48, Caney Creek 12

Friday's game will be a live Woodlands Online broadcast sponsored by Hal Watson Air Condition and TeamSinisi Real Estate. Kickoff is scheduled for 7:30 p.m.