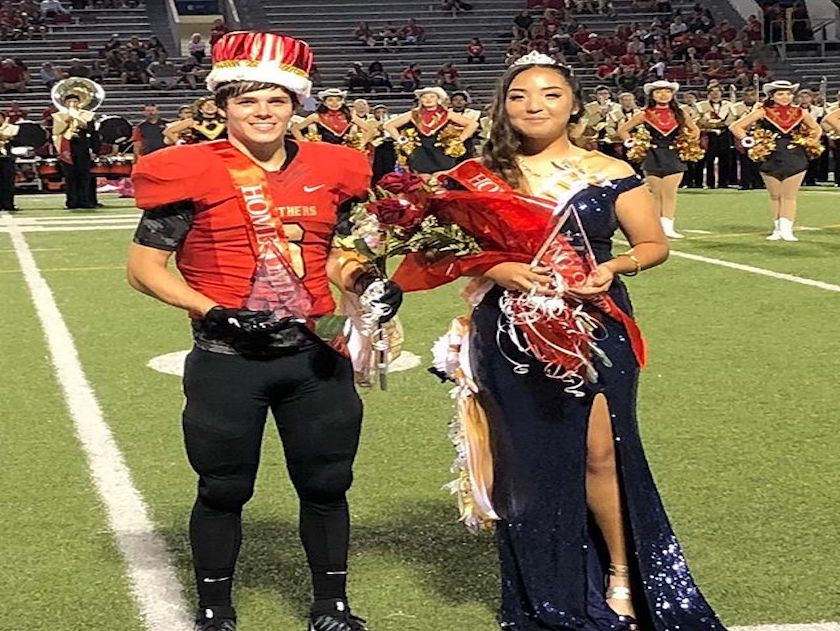 THE WOODLANDS, Texas— Caney Creek football hosted the Tomball Cougars for homecoming Oct. 5 at Moorhead Stadium. The Panthers are still searching for their first win in District 8-5A after a 42-3 loss Friday night.

Caney Creek fell into to an early deficit when Tomball quarterback Hunter Dunn placed a perfectly thrown ball over the Panthers defense to Konner Cooper for the game's first score. Dunn had three touchdown passes in the Cougars first district win of 2018, all to different receivers. The junior would also run in for a score early in the first half.

The Panthers first drive would be their most successful of the game. Senior quarterback Julian Hernandez found a wide-open Cody Fay for a considerable gain, placing Caney Creek in the red zone. Fay, the backup quarterback, has been used at multiple positions for the Panthers offense. Tomball's defense tightened up in the red zone, holding the Panthers to a Christian Parra field goal.

After a Daveon Vean touchdown run, Tomball added to their lead when a muffed held on a field goal was picked up and taken in for a score by Kasen Handal. The field goal attempt was set up by a fake punt from Handal.

Caney Creek will travel to Magnolia West next week while Tomball will host Waller High School in a District 8-5A matchup.

Our On-Demand Broadcast was presented by Stewart Land Designs and replays by Team Sinisi Real Estate.