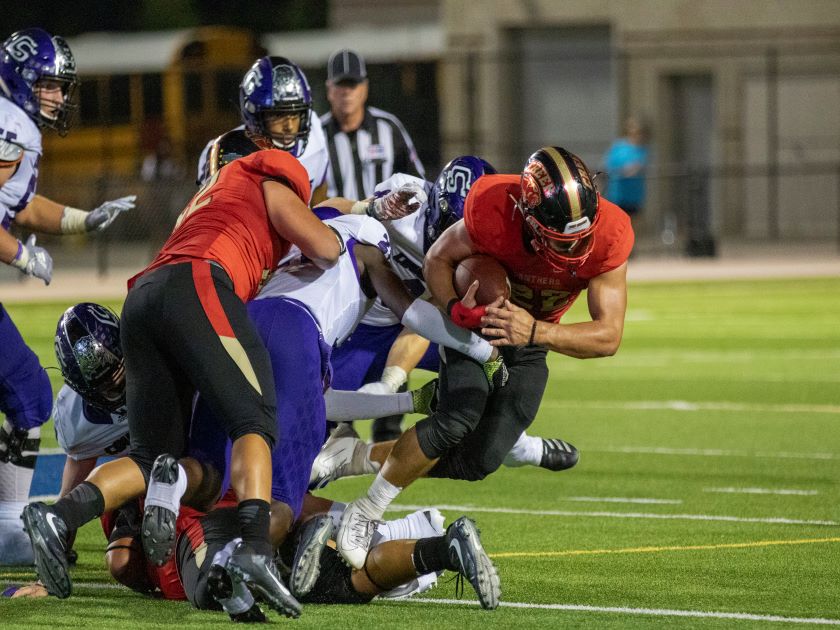 THE WOODLANDS, TX -- Following up a tough week in the community due to severe weather, having to play a former state champion was always going to be a difficult task for Caney Creek. The result may have not been what the Panthers wanted, but the team found ways to play hard and battle for four quarters in the 56-7 loss to College Station.

Caney Creek looked ready to play on defense early on the first drive of the game. However, once Kolbe Cashion found room to run on a third-down draw, the College Station running back sprinted 65 yards to the house. At this point, it was clear that the Cougars' talent was going to be too much for Caney Creek, especially after a week of not being able to practice.

College Station would have a 28-point lead before Caney Creek would get on the board. A long drive that featured plenty of tough running from Spencer Brandon would be finished off with a 1-yard run by Brandon to give the Panthers their first and only score of the night.


Even in the loss, Spencer Brandon showed he can be a weapon for Caney Creek. The senior running back ran hard all night, making the College Station defense work every time he touched the ball. After the game, Brandon said that while the game didn't go their way, the team learned a lot from tonight's game. He mentioned that playing a tough team like that will help them going forward and that he liked how the run game still found some production throughout the night.
The Panthers will regroup and go on the road to take on Tomball next week. Thursday's game was a live broadcast brought to you by Hal Watson Air Conditioning and Team Sinisi Real Estate.