/

/

Montgomery County Judge Mark J. Keough Responds to Governor Greg Abbott's Recent Executive Order
Montgomery County Judge Mark J. Keough Responds to Governor Greg Abbott's Recent Executive Order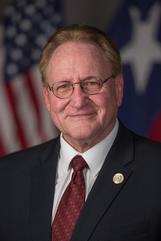 MONTGOMERY COUNTY, TX - A message from Montgomery County Judge Mark J. Keough in regards to Governor Greg Abbott's recent Executive Order:

While I support the Governor's decision to temporarily pause the reopening of Texas given the current increase in cases statewide. Unfortunately, instead of continuing with the pause he is picking winners and losers in our economy by closing them. He is implying that the virus only spreads at bars or tubing down the river based upon his order and not in a big box store packed with shoppers which is ludicrous. The approach taken yesterday to pause future expansion and openings was a solid measured approached balancing the opening of Texas with regard to public safety. But today the Governor is sending us backwards. While Montgomery County has seen a rise in active cases, we have also seen a steady and declining number of county residents requiring hospitalization for the last several weeks.

While the rise in cases statewide cause alarm several major events from graduations to protest over the last two weeks have caused this spike. I urge all residents of Montgomery County to continue to follow the guidelines put out by the CDC. Social distancing and hand washing is the most effective way to address the spread of COVID-19. My heartbreaks for these businesses who are suffering massive losses because of no fault of their own. I am working diligently to get them back open as soon as possible.