/

/

Investigation Continues into Early Morning Fatal Fire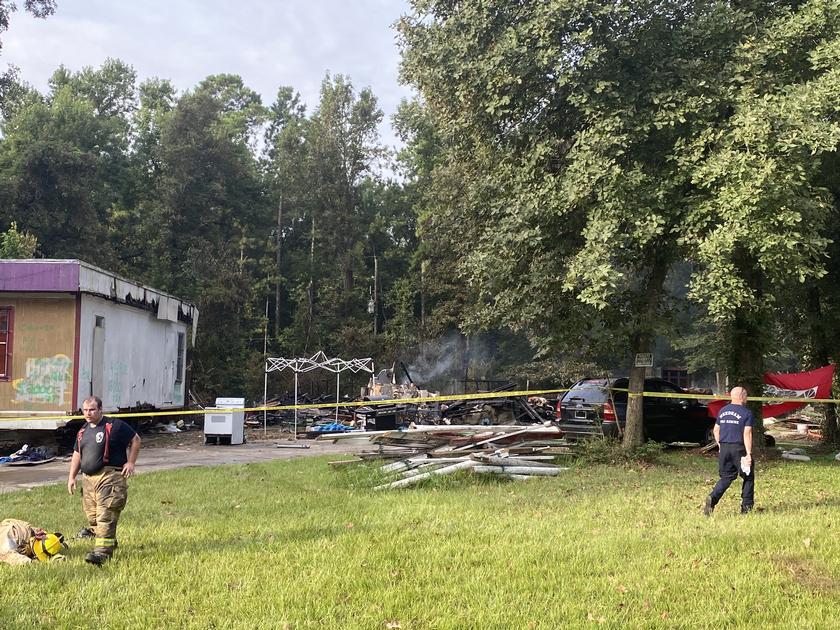 THE WOODLANDS, TX - Just before 5:30 am Thursday morning, neighbors in the 1300 block of Ashland Drive called 911 and reported that the home next door was on fire. Firefighters from the Needham Fire Department arrived soon after the 911 call to find a one story home fully involved in fire. As fire crews were working to bring the fire under control they located a deceased male, believed to be the home's occupant.

Fire Investigators from the MCFMO responded to the scene and began an investigation. They were joined by Fire Investigators from the Conroe Fire Department and ATF who assisted in examining the scene or locating and interviewing witnesses. At this time the victim has not been positively identified and an autopsy is pending. The home was a total loss, but firefighters were able to keep the fire from spreading to nearby homes. Additional fire crews from The Woodlands, South Montgomery County, Porter, and Caney Creek assisted Needham Fire at the scene.

Investigators have not found any evidence that there were working smoke alarms in the home. Residents are urged to make sure their home has working smoke alarms in every bedroom, hallway and living room. If you own your home and need assistance with either free smoke alarms or installation, please contact your local fire station or call the MCFMO at 936-538-8288. If you are renting a home, mobile home, apartment or RV, state law requires that your Landlord install smoke
alarms. Once they are installed in a rental property, tenants are responsible for keeping fresh batteries in them and are prohibited from tampering with or removing them.