/

/

Investigation Continues into Early Morning Fatal Fire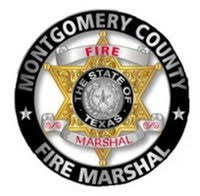 WILLIS, TX - Just after Midnight this morning, residents in the 11700 block of S. Cochran St, just outside of the City of Willis, called 911 and reported that their neighbor's home was on fire. The first Firefighters from the North Montgomery County Fire Department arrived soon after the 911 call, reporting fire and smoke coming from a double wide mobile home. Two crews from Fire Station 91 entered through a window and quickly located the home's lone occupant, a 58 year old male, unconscious in a hallway. They brought him to a window where Officers from the Willis Police Department assisted in extricating the victim from the burning home. CPR was immediately initiated and the victim was transferred to the care of Medics from the Montgomery County Hospital District. Despite extensive efforts to resuscitate him, he did not survive and was eventually declared deceased by Pct. 1 Justice of the Peace Wayne Mack. Judge Mack has ordered an autopsy to determine the cause of death, while Investigators from the Montgomery County Fire Marshal's Office will be working to determine the cause of the fire. At this time the victim's identity has not been released as Investigators are making certain that family members are notified.
Firefighters pull resident from burning home near Willis overnight, no evidence of working smoke alarms.
Investigators have not found any evidence that there were working smoke alarms in the home. Residents are urged to make sure their home has working smoke alarms in every bedroom, hallway and living room. This home is reported to be a rental property and part of the investigation will focus on whether or not the landlord had installed smoke alarms in the home as required by state law. The Texas Property Code requires that smoke alarms be installed in every bedroom and bedroom hallways in residential rental properties. Tenants are responsible for maintaining them and replacing batteries as needed after their installation. If you are renting a home, mobile home, apartment, or even a RV, you should notify your landlord in writing and request they install the required smoke alarms or replace them if they are missing or no longer function.
If you own your home and need assistance with either free smoke alarms or installation, please contact your local fire station or call the MCFMO at 936-538-8288.