/

/

CISD Roadmap to Reopening; Recap of July 23 Live Update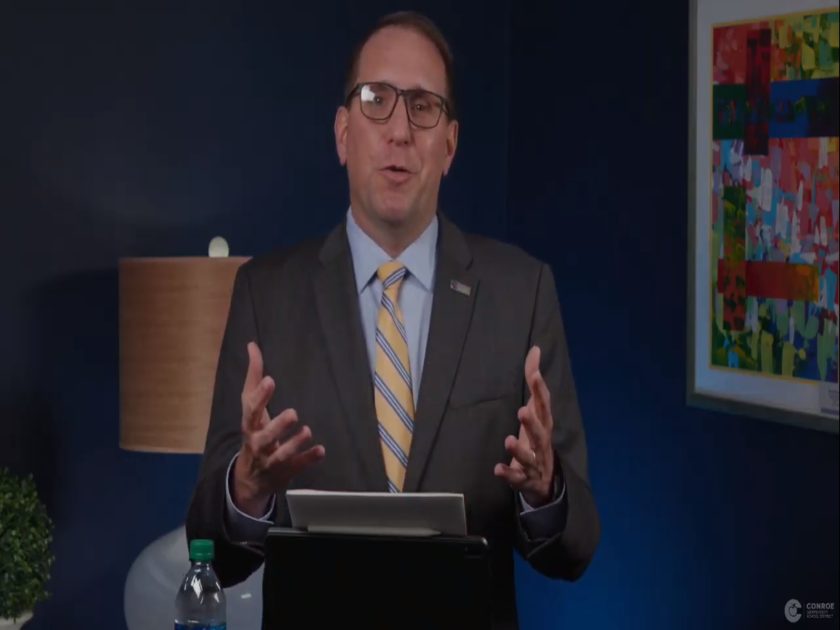 THE WOODLANDS, TX -- Conroe ISD Superintendent Dr. Curtis Null returned to YouTube to provide updates on the latest school reopening plans for the 2020-21 school year. After important announcements from TEA and UIL, Dr. Null explained the district's adjustments to the new guidelines. Here is the key information from tonight's live stream:


• TEA now allows a 4-week period of online-only learning. The decision to utilize it and start in-person learning is based on advice from the Montgomery County Public Health Department

• Nearby school districts are following similar plans

• The plan to delay in-person learning is focused on honoring those who choose face-to-face learning by making sure schools won't have to close as soon as they open

• CISD fully intends to be in school on September 8

• So far, 40% of families have chosen online instruction

• Staff safety is key to keeping schools open
- 20% of staff has missed time during the summer for COVID-related issues
- That equals around 1,000 teachers
- Lack of staff availability will sink plans for school reopening

• Must follow proper PPE protocol to keep the plan intact

• Safety is a promise CISD will keep
- Staff will be on campus during the online-only period to prepare for the return of students
- Students with the most important needs will be phased into in-person learning during the online-only period to prepare for the Sept. 8 start date

• Attendance will be flexible

• CISD is providing wifi hot spots in parking lots
- 20 access spots across 15 CISD locations

• UIL activities will only allow 50% attendance or less
- No season tickets/employee passes in 2020, season tickets will rollover to 2021
- Participants will receive two tickets
- Band/Drill Team in attendance

• Campus-specific information to come from principals soon

To see the full stream replay, visit the CISD Youtube channel.