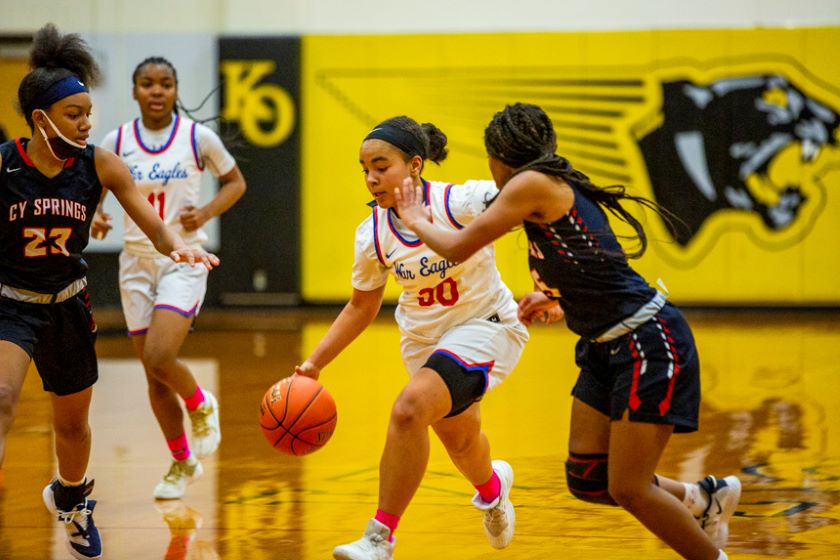 THE WOODLANDS, TX --

Cy Springs 54, Oak Ridge 41

The War Eagles were tripped up by the second-round hurdle again as the team finished with their lowest point total of the season on Saturday. Cy Springs was able to control the game with a smothering style of defense that included an airtight press and shot-blocking that kept Oak Ridge from ever getting into a rhythm.

The War Eagles battled and kept the game within reach, but Cy Springs repeatedly made momentum-swinging plays to keep the game in their control on their way to the win. Nikki Petrakovitz led the War Eagles in scoring with 12 points. Taylor Jones and Kylie Weeks chipped in with eight and seven points respectively. Amber Williams led the way for Cy Springs with 24 points in the win.

The District 13-6A champions finish their season with an overall record of 24-4.

Langham Creek 58, Grand Oaks 37

Fresh off of their first-ever playoff victory, the Grizzlies faced the tough task of knocking off a state-ranked Langham Creek. In the end, the talent and experience of the Lobos would be too much for Grand Oaks.

Ngozi Agoh was the leading scorer for Grand Oaks with 11 points. Kaitlyn Stewart followed with 10 points.

In their first 6A season, Grand Oaks finished second in District 13-6A and finished the year with an overall record of 17-7.