HS Softball Playoffs: Klein Collins' Late Rally Secures Win in Game 1 Over The Woodlands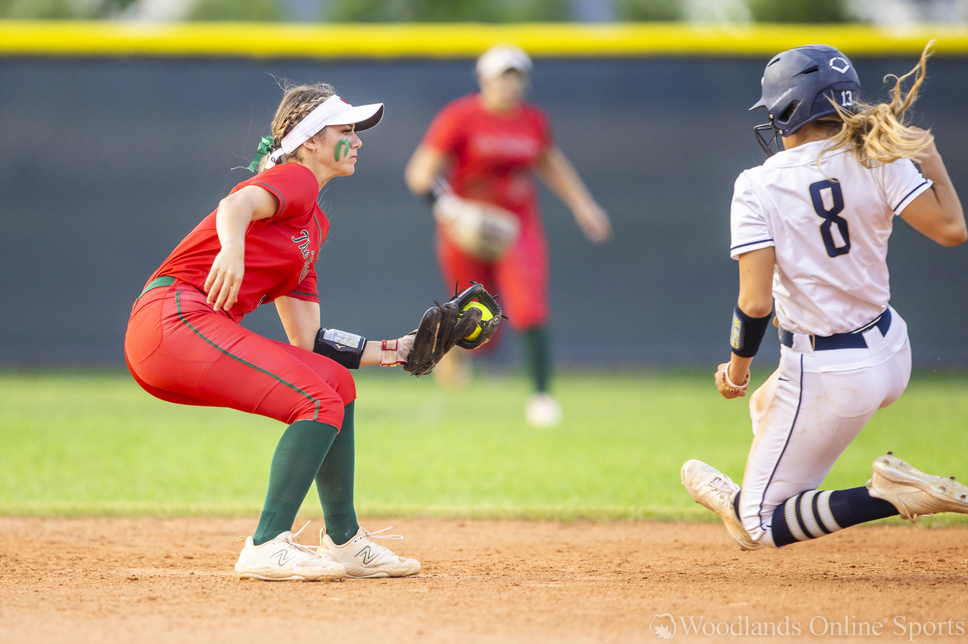 SPRING, TX -- The Klein Collins Tigers hosted The Woodlands Lady Highlanders in the first game of the UIL Area Round on Thursday night. The teams have agreed on a 'best of three' game series to determine who moves on and who's season ends.

In the first couple of innings, it was a pitching and defensive battle between Savannah Carter of Klein Collins and Chesney Davis with The Woodlands. No runners crossed the plate and both teams quickly retired each other.

It wasn't until the third inning where The Woodlands was able to get on base and a hit from Alannah Leach past the infield and brought a runner in. The Highlanders would gain the lead before Carter was able to shut down their potential rally.

The teams would once again be on a defensive battle and pitching battle until the bottom of the sixth. Ary Garcia with the Tigers would blast one past the center field wall and bring a runner with her. This would give Klein Collins a 2-1 lead over The Woodlands.

But the rally wasn't over; just two batters later Mia Quiroga would get a hit and also bring a runner in that was on base. This gave Klein Collins a 3-1 lead before Chesney Davis was able to close out the inning.

Klein Collins would get a quick three up and three down seventh inning, closing out the inning and winning the first game, 3-1.

They are set to play Friday on The Woodlands home turf at 6 pm.