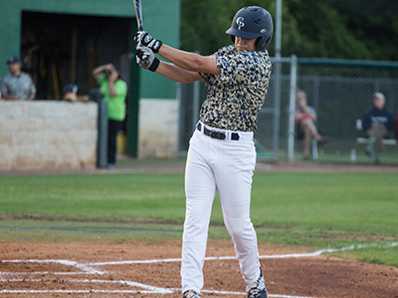 MUMFORD, Texas — The College Park Cavaliers get an early lead over Lake Travis in game three, but can't hold on to advance in the UIL state playoffs.

Aaron Perkins, Nate Fisbeck, and Noah Vaughan scored the only three runs of the game for College Park in the bottom of the third inning. Despite getting seven hits off Lake Travis pitcher Tate Gillespie, the Cavaliers left six runners on base. Gillespie pitched a complete game, striking out only one and walking two.

Chandler Morris, starting pitcher for College Park, went 6.1 innings, threw 98 pitches. He struck out three and only allowed one run up until the sixth inning. Then Lake Travis's offense came alive, scoring five runs in the last two innings. In the seventh inning, College Park's pitching struggled as the went through three more pitchers and the whole Lake Travis lineup before getting out of the inning.

In the bottom of the seventh, Morris would get a lead off single but a strikeout and two fly outs prevented a rally that could have brought the Cavaliers back into the game.

The Cavaliers ended the season 27-6.