/

/

Cypress-Woodlands Junior Forum Hosts Forum Friends Luncheon for Seniors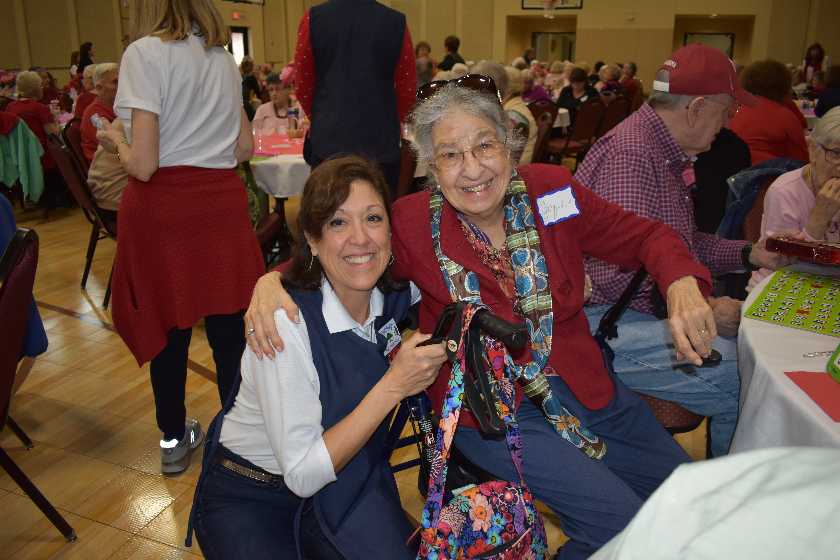 THE WOODLANDS, Texas - More than 160 senior citizens attended the Cypress-Woodlands Junior Forum (CWJF) Woodlands Forum Friends luncheon. They enjoyed playing several games of Bingo and listening to the sounds of The Melodies, a group of CWJF members, who performed a fabulous musical performance that ended with a rousing ovation. A delicious lunch of chicken tetrazzini, a garden salad, and strawberry cake was served.

The Woodlands Forum Friends, which meets six times throughout the year, helps to enrich the lives of seniors and provides an opportunity for them to come together for socializing and meeting new friends.

Cypress-Woodlands Junior Forum is an organization of women dedicated to providing volunteer services, leadership and philanthropy to enrich the communities in North Harris and South Montgomery Counties. CWJF
partners with agencies, schools and corporations to fulfill identified needs in education, interaction with an aging population and support for people with disabilities.

CWJF is a 501(c) (3) non-profit assistance organization and a recognized chapter of Junior Forum, Inc. Since 1982, CWJF has been welcoming new members interested in serving the community with other like-minded women with a heart for service. For more information on joining CWJF or to make a donation, call 281-379-1391 or visit www.cwjuniorforum.org .