Volleyball Recap: College Park successful in home opener, Grand Oaks wins rivalry match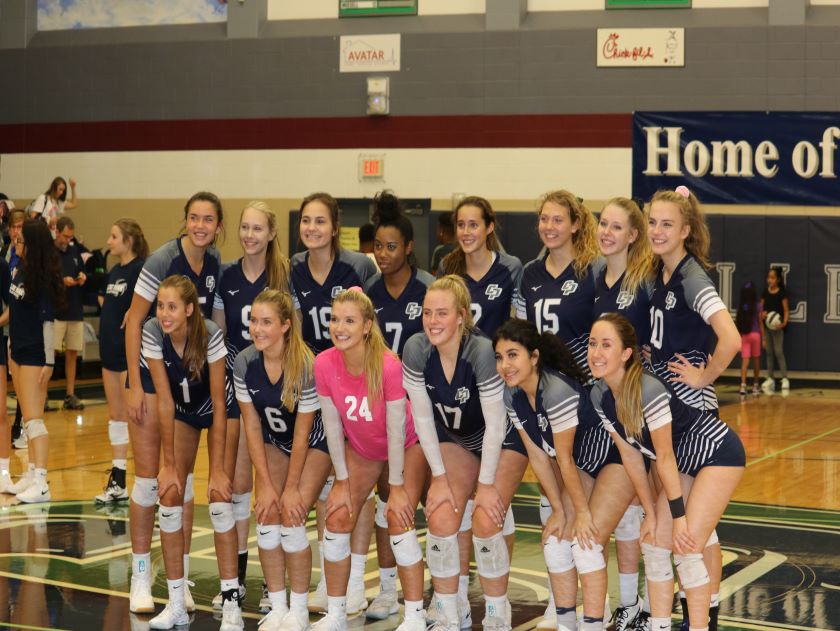 THE WOODLANDS, TX -- Fresh off an undefeated showing at the Kingwood Invitational, College Park returned to an energetic crowd for their home opener against 5A defending champions Kingwood Park. The Panthers showed why they were a championship quality team in set one, but ultimately, the Cavaliers would take them down in four sets (22-25, 25-11, 25-19, 25-14).

Set one was a scrappy, back and forth battle that saw players sprawling across all areas of the court to make plays. Kingwood Park was able to squeak out the win, but in the following sets, it was clear that College Park was more equipped to play at that high level of intensity for longer.

Noelle Palmer and Abby Kremer took over the game at the net with relentless play-making on offense, while Annie Cooke was the Cavaliers' anchor defensively.

Up next for College Park is a road match at Magnolia HS on Friday, August 23.

Other Scores Around The Area

In the Battle of the Oaks, Grand Oaks defeated Oak Ridge 25-18, 25-23, 9-25, 27-25. The Woodlands swept College Station 25-21, 25-23, 27-25. Conroe picked up a win over Kempner 24-26, 25-20, 25-18, 25-15.