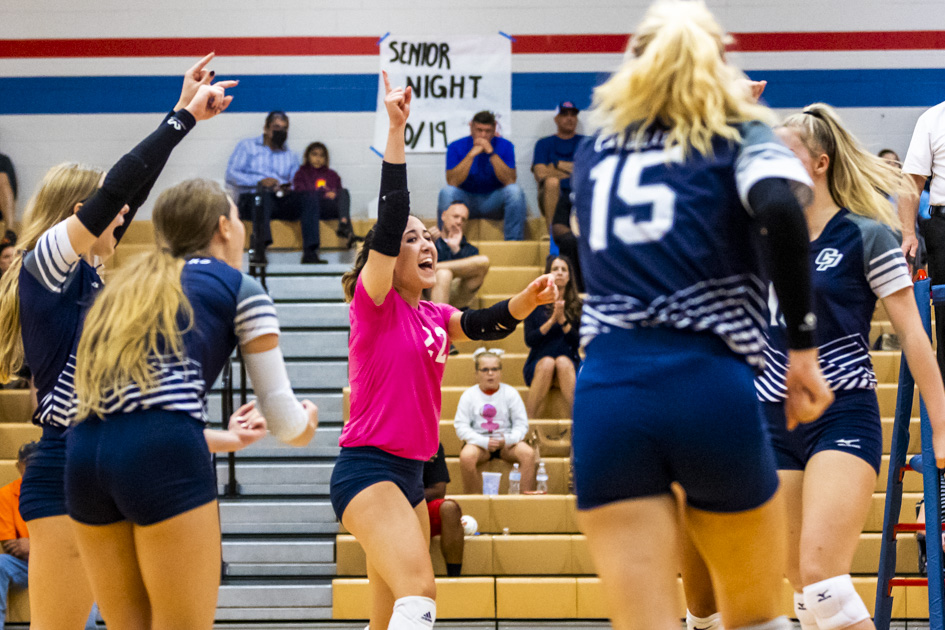 THE WOODLANDS, TX -- College Park started their journey just like everyone else, with no wins on the board. Over the non-district season, the Lady Cavaliers grabbed a lot of wins but also took some losses with their final loss being to Tomball Memorial. That was their last loss of the 2021-2022 season with none of their games reaching the five-game limit. College Park flexed their skills and steamrolled through all of the 13-6A district competition week by week. Head Coach Gibson has been with the program since 2007 and has reached many milestones throughout her career including reaching 400 wins.

The big games of the year are the 'rivalries' between Grand Oaks and Oak Ridge but the long-time battle is between The Woodlands and College Park. Although a rivalry is typically a small animosity between teams in this case it's a friendly rivalry because the 2 schools have some of the best teams in the state.

Friday was the day, the last game of the regular district season and arguably the biggest game of the season between College Park and The Woodlands. Even though football is a Texas thing, this was a game many wanted to attend and cheer on their school. The Woodlands came out in the first set aggressive as they always do, to overwhelm their opponents and establish a momentum to keep them ahead the entire game. This worked in the first set as they took the win 15-25, but it was short lived as College Park brought the intensity back and went on to win the close second set 25-23 and third set 25-14.

Many parents and fans love these games because of how close and exhilarating they get as each school's student section cheers and yells during the game. This was no different but as College Park started the fourth set, their momentum carried them on to dominate and essentially win the match with 3 sets to 1. The Woodlands has a tendency to stop communicating and have many errors as they lose the lead, which can could have affect the overall outcome of this match. This was the first time since 2011 that the College Park Lady Cavaliers won a district championship, and even better that it was against their rivals, the Woodlands Lady Highlanders.

College Park goes undefeated in 13-6A district and becomes the District Champions for the first time since 2011. They will start their playoff run 7th in state while The Woodlands starts their playoffs 25th.