/

/

Montgomery County Youth Summit Hosted in The Woodlands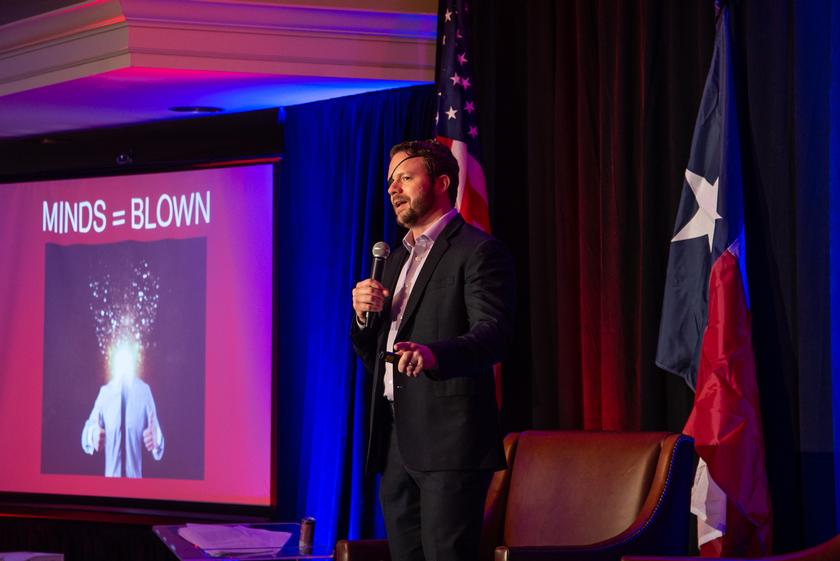 THE WOODLANDS, TX -- The Montgomery County Youth Summit was Saturday Nov 16. Speakers included Representative Kevin Brady, Representative Dan Crenshaw, and Houston's favorite businessman, "Mattress Mack."

The event was organized by Christian Collins, with the intent to, "educate and equip young people with the values that are important. Specifically, limited government, fiscal responsibility, American exceptionalism, and the Judeo-Christian values that our country was founded upon."

Representative Brady spoke to the students about the reasons why he got involved in politics, and what he's currently working on in Washington D.C.

"I was with [President Trump] yesterday in the White House and we rolled out some new rules that pull back the curtain, so that you and I and our families can see the cost of health care, and hospitals, and insurance," he said. "So you'll have more freedom to compare and shop and get the right healthcare that's good for you."

Representative Crenshaw said his goal when attending youth summits is to give students the tools to create their own political opinion, especially since the political environment in the classroom is, "almost always very liberal in nature," he said.

"I give them a different perspective and debunk a lot of the untruths that are being taught to them, and there's a lot and that makes it a challenge," he said. "But it's a challenge worth accepting."

Mattress Mack agreed that conversing with today's youth is important. "It's the future of the country," he said. "And we got to keep the country going in the right direction, which to me is free market capitalism and lifting everybody up."

Mack said he hoped that the students who attended the summit were able to build a network of people, "who are committed to the ideals that made this country great, which are God, duty, honor, and country."

Make sure to check out the photo gallery from the event, as well as the short video, both captured and edited by Miguel Guzman.