/

/

Conroe ISD to Host Family Resource and Transition Fair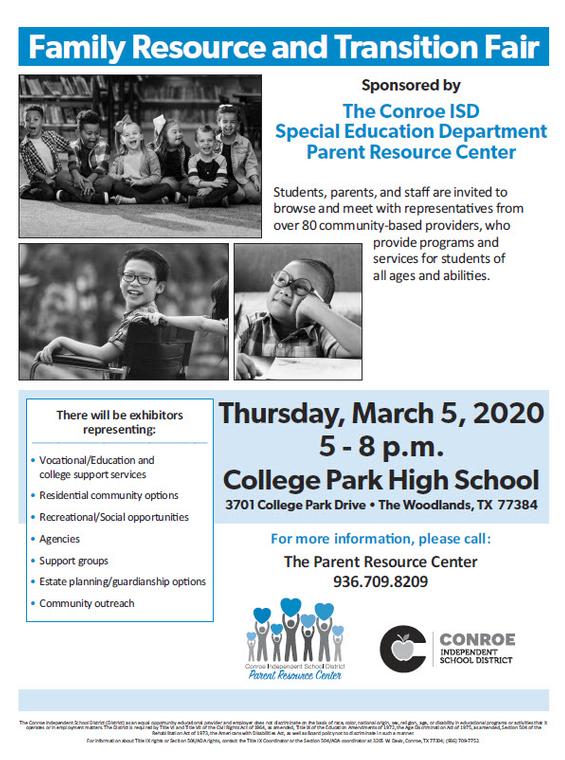 CONROE, TX - Conroe ISD will be hosting a Family Resource and Transition Fair on Thursday, March 5, 2020 from 5:00 PM to 8:00 PM at College Park High School, 3701 College Park Dr., The Woodlands, TX 77384.

The event, sponsored by the Conroe ISD Special Education Department Parent Resource Center, invites students, parents and staff to browse and meet with representatives from over 80 community-based providers, who provide programs and services for students of all ages and abilities.

There will be exhibitors representing:

• Vocational/Education and College Support Services
• Residential Community Options
• Recreational/Social Opportunities
• Agencies
• Support Groups
• Estate Planning/Guardianship Options
• Community Outreach

For more information, please call the Parent Resource Center at 936-709-8209.