/

/

"Petticoats and Parasols"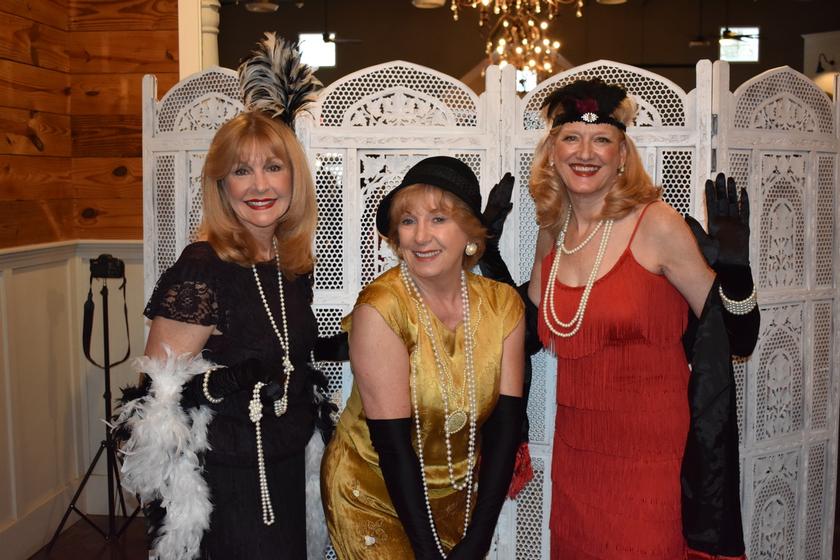 THE WOODLANDS, TX -- Cypress-Woodlands Junior Forum (CWJF) performed its signature heirloom fashion show "Petticoats and Parasols" at their recent fundraiser luncheon held at Hochzeit Hall in Old Town Spring. The show's models were CWJF members dressed in outfits from Victorian days to today. The show was originally created in 1984 by one of its members, and through the years, has continued to delight audiences throughout the greater Houston area.

The "Petticoats and Parasols" program is offered to other organizations that desire entertainment for fundraisers, luncheons, and meetings. All donations received through this fashion show go to support the community projects of CWJF.

Cypress-Woodlands Junior Forum is an organization of women dedicated to providing volunteer services, leadership and philanthropy to enrich the communities in North Harris and South Montgomery Counties. CWJF partners with agencies, schools and corporations to fulfill identified needs in education, interaction with an aging population and support for people with disabilities.

CWJF is a 501(c) (3) non-profit assistance organization and a recognized chapter of Junior Forum, Inc. Since 1982, CWJF has been welcoming new members interested in serving the community with other like-minded women with a heart for service. For more information on joining CWJF or to make a donation, call 281-379-1391 or visit www.cwjuniorforum.org.