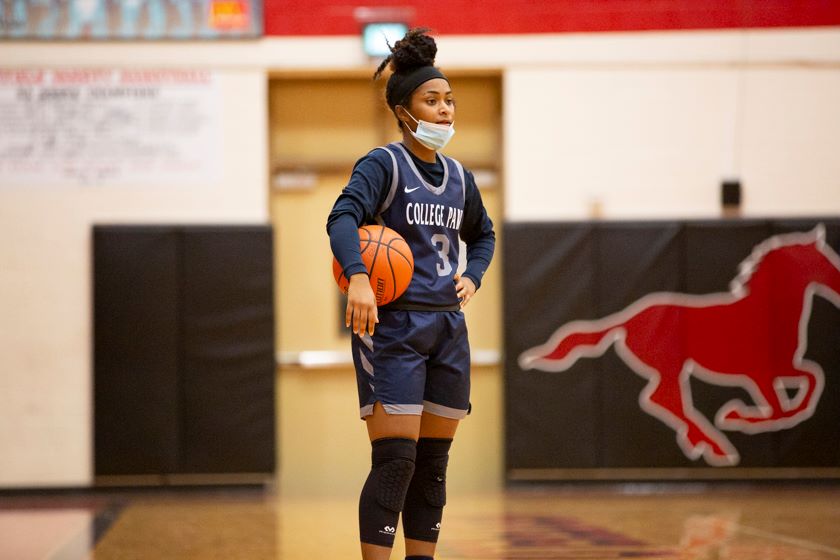 HOUSTON -- For the second time this season, the College Park Cavaliers suffered a five-point loss to the Westfield Mustangs. Saturday's 51-46 loss came at Westfield in the bi-district round of the UIL 6A Girls Basketball Playoffs.

College Park controlled the game for much of the first half. The Cavaliers were finding high percentage shots in the paint and outrebounding the Mustangs. CP took the game's largest lead (10 points) when Treasure Harrison hit a wide-open three around the four-minute mark in the second quarter. However, this would be the turning point in this game. Westfield was able to flip the script and suddenly the Mustangs were the team forcing turnovers, outrebounding, and finding good shots. At halftime, College Park was only ahead 24-20.

Ali Diop (15 points) and Treasure Harrison (13 points) played a large role in keeping College Park in the game in the second half. Harrison raced down the floor to score a layup at the end of the third quarter, tying the game at 34.

Both teams continued to trade leads in the fourth quarter and Westfield nearly came away with the win in regulation. The Mustangs went to the free-throw line in the final seconds, but two missed FTs sent the game to OT at 40 apiece.

With Westfield on the verge of winning once again, Treasure Harrison stepped up in the final seconds. Harrison grabbed a rebound and fought through a foul to make the shot. She then hit a clutch free throw to complete the three-point play to send the game into a second overtime.

However, the magic ran out in 2OT as Westfield got off to a quick start and avoided the upset loss. College Park's season comes to an end with a 17-9 overall record and 7-3 in District 13-6A.