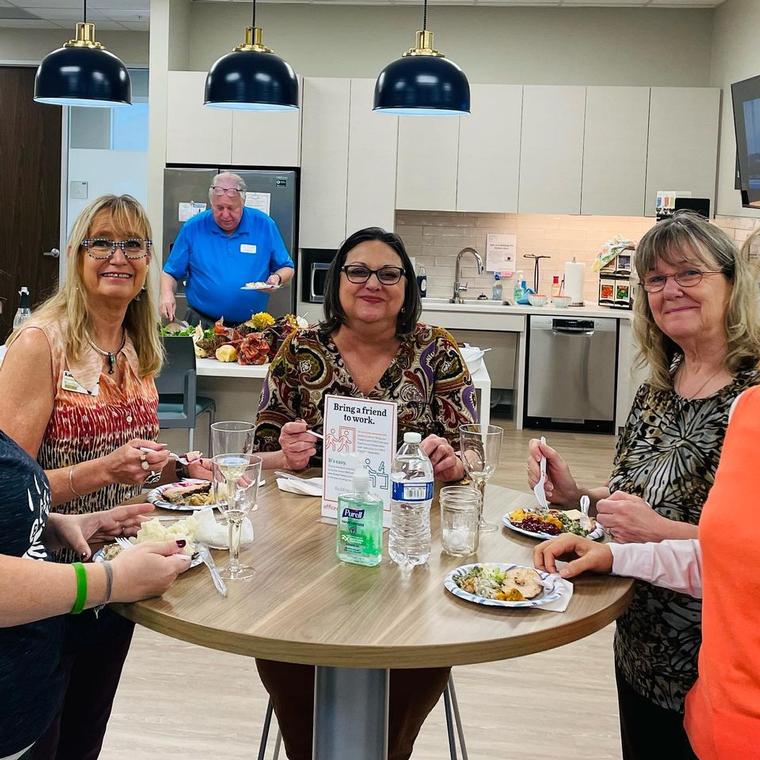 THE WOODLANDS, TX -- Now more than ever where you spend your time, your work environment, must have favorable conditions for both your financial health and mental well-being. Workforce workers have shifted to self-employment or remote office environments.

Prospective clients of Office Evolution-Conroe/Woodlands (OE) have found themselves in unchartered territory during the last 18 months of Covid-19. Empathy and caring relationships with each individual rather than 'a business' is most important to maintain the "Ohana" Experience. "Dreamers, Risk-takers, Doers" are members of OE who want to move forward with their business. Family or "Ohana" is the mantra at OE.

Phil Anderson, partner of Office Evolution- Conroe/Woodlands (OE) stated, "Making genuine connections with kindness, empathy, and relatability has allowed our business at OE to earn trust and influence. Identifying unspoken needs and offering creative, flexible workspace solutions and service options has helped with sales as well."

This year, Friendsgiving was celebrated with OE members enjoying a potluck and sharing stories about their families. Who you work with is as important as what you do 'at work'. The informal gathering of friends around food takes the stress out of family traditions especially for those unable to travel to be with family during Thanksgiving. During the pandemic when people were isolating and avoiding travel, Friendsgiving heightened as friends gathered to avoid holiday orphan depression.

Office Evolution-Conroe/Woodlands is thankful for their Ohana membership community. As a community of self-employed small businesses each member is treated as a family member with staff consistently checking in with the business owners to bring enhanced opportunities to network, train, and form relationships beneficial to all.

OE is the best place to office because of the culture that exists. They are truly family and help wherever it is needed from getting you set up your office space to allowing you to borrow equipment, they go above and beyond," said Kati Krouse, Executive director of Bears, Etc.

Kati continued with enthusiasm. "There are events hosted by networking organizations and chambers at OE. Roger and Phil (franchise owners) are often seen vacuuming or managing the front desk. They truly have pride in their business and want the people there to be successful."

Office Evolution engages in the community consistently through their involvement in local Chambers of Commerce (Conroe, The Woodlands and Magnolia) through sponsorships, volunteer services as a Board Director, and events. When you engage in community involvement on a regular basis not only does that build your credibility as a business, but it creates a positive workplace environment.

"Gratitude is when you know you have enough and appreciate what you already have. It's not happiness that brings us gratitude, its gratitude that brings us happiness. At OE we are grateful", said Phil Anderson.

Take a tour of Office Evolution, The Woodlands conveniently located at 525 Woodland Square Blvd off FM 1488 in the Marcel Town Center. With over four hundred free parking spaces and six restaurants you will not have to spend time or money to park your vehicle or go far for lunch. Office spaces range from separate furnished workspaces to micro-offices, or virtual offices with an address and an answering service.

Every business receives their own key to their locked furnished office, phone number, personalized voicemail, a private mailbox with a physical address, secure Wi-Fi internet service, meeting rooms, and a shared lounge area with a community kitchen with courtesy coffee, tea, and water always available. As a member you have access to over seventy-five locations nationwide!

For more information about Office Evolution- Conroe/Woodlands visit www.officeevolution.com/locations/woodlands or call 936-270-1150.