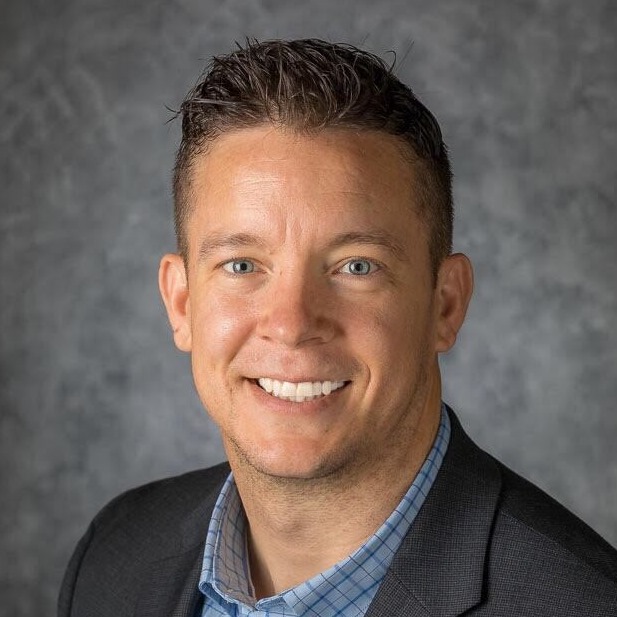 CONROE, TX - To efficiently and joyously reach your personal and professional goals it is important to have self-awareness and clarity. You can set sail without all the equipment, without safe weather, and without sailing lessons, and your path may take you to unchartered areas. Or you can pack the tools you need with an experienced captain to offer guidance and encouragement to reach your vision safely, timely, and with a successful and amazing experience. Full Sail Consulting is an individual journey to a joy filled life by discovering the light, power, and abundance within each person. Once ignited their family life, business, and relationships take a positive turn towards enjoyment to reach full their potential and live a life of increase.

The spotlight business for May at Office Evolution is Full Sail Consulting.

Peter Morse established Full Sail Consulting after assisting hundreds of clients with Information Technology strategies and business challenges. As he dug deeper into the culture of individuals connected with each business, he discovered he would achieve optimum results when each individual person discovered their own extraordinary talents. This passion led Peter to learn more about the Proctor Gallagher Institute, founded by Bob Proctor and Sandy Gallagher. The fundamental belief is that individuals want to earn more money, have more fun, and enjoy living a fulfilled life. This can only be achieved through self-awareness and increased zeal to life. Peter calls it living from the inside out with an attitude of gratitude.

The Proctor Gallagher Institute (PGI) is an interactive coaching technique designed to expand conscious awareness while improving and learning to apply concepts to a fulfilling thriving life. Morse was certified as a coach/mentor with PGI, to walk alongside his clients with a true potential mindset in a structured program. The program brings structure to life coaching, although the individuals achieve phenomenal success- often exceeding any personal expectations, by learning to renew their mind to be open for anything.

Full Sail Consulting was created to equip individuals with an understanding of how to be present in the moment by listening, questioning what is important to them, and creating a vision of their dreams or aspirations. Peter Morse meets people where they are at any given time to develop a trusting relationship through multiple conversations. Most people believe in an attitude of "lacking", not being good enough, or simply not belonging. His life coaching technique allows freedom from the inferior attitude to one of gratitude and abundance. Clients discover how to be truly joyful for themselves and others.

"As a technology architect I have worked with many clients and corporate businesses developing strategies for success. I was very good at it, but it is not my passion", said Peter. "When I implemented Full Sail Consulting two years ago, I refined my passion for people. Assisting individuals discover themselves is an awakening experience. It changes mindsets and true potential for achievement. My clients discover, on their own while I walk beside them, joy in their journey of life. They own anything they truly believe in."

"I have several stories of clients that renew my soul. One young man in his 30's was extremely successful and had all his life ambitions realized early in his life. But he was not happy, was continually searching, and very lonely. He discovered the reward is in the journey not in the result. Once he achieved self-realization, he increased his business, his relationships, and enjoyment in life".

Full Sail Consulting is a Results Coach and Success Mentor, allowing each person to become aware of their personal skills and talents to inspire, boost self-confidence, and understand their fears to move forward with excitement. In 24 weeks, a notable transformation will happen. His customized Thinking Into Results is a step-by-step process for personal and professional transformation to move the mindset into daily thinking, actions, and decisions.

"I believe in people and their potential. When someone believes in you it can change your life." Office Evolution is changing Peter's office life. Peter chose to office at Office Evolution for the privacy, the people, and the central location near his home. After having an office in a shared space in The Woodlands with no sound barriers, he moved to his new office space at Office Evolution. "I can come into my office on Sunday or stay late. The franchise owners are engaging and helpful. I recommend it to anyone needing an affordable office location.

Confirm your appointment with Peter More by going online to www.FullSailConsulting.com or call the office number at (832) 339-1709. Email pete@FullSailConsulting.com or a FREE 15 minute consultation.

Office Evolution is located at 525 Woodland Square Blvd off FM 1488 in the Marcel Town Center. With over 400 parking spaces and six restaurants, tenants leasing office space are never inconvenienced looking for space in a garage or leaving for lunch. For more information about Office Evolution-The Woodlands visit www.officeevolution.com/locations/woodlands or call 936-270-1150. Follow them on Facebook, www.facebook.com/Office-Evolution-Woodlands.