/

/

/

Whole Fat Dairy: From No-Low to Yes Whole!
Whole Fat Dairy: From No-Low to Yes Whole!
By:
The Woodlands Institute for Health & Wellness - Mila McManus MD | Published 08/10/2023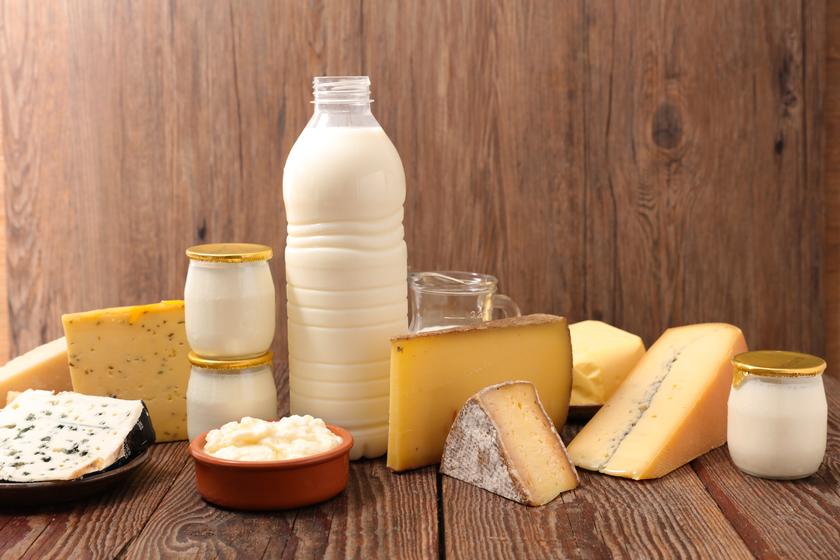 PURE, the international Prospective Urban and Rural Epidemiological study collected data from five international trials encompassing more than 240,000 people to determine the food categories that were found to be most protective against cardiovascular disease. As you might expect, fruits, vegetables, nuts, legumes, and fish were all regarded as protective. The final food category associated with cardiovascular protection was whole fat dairy.
The scoring system was derived from dietary patterns and clinical events observed in the PURE study and was applied to populations internationally. Greater consumption of these six categories (fruits, vegetables, nuts, legumes, fish, and whole fat dairy) resulted in significantly reduced risks for death, myocardial infarction, and stroke.
This further confirms our strong belief that the best food for the human body is the food found in nature. Too many food options available are edited by man and genetically altered due to environmental forces (e.g., remove cattle from a calm, fresh pasture, and put them in a crowded, stressful feedlot, and feed them grains to which their digestive systems are not designed to handle).
Our commercial grain and dairy industries use a lot of the UNnatural man-made processes such as confinement, pesticides, genetic modification, antibiotics, hormones, and feeding animals something other than their natural diet. Dairy and wheat continue to be two of the top 5 food sensitivities and food allergies in our country. This adulteration of our food likely contributes to the develop of allergies and sensitivities. In addition, dairy and grains are ubiquitous in the diet, and this also contributes to the development of food allergies and sensitivities. In other words, over-exposing the body to a particular food on a constant or continual basis makes you more likely to develop an allergy or sensitivity to it.
It is also noteworthy that many people who struggle with wheat and dairy allergies/sensitivities can tolerate dairy from European A2 cows, and can tolerate wheat from countries that do not allow genetic modification or excessive pesticides and herbicides.
Please note several considerations regarding dairy consumption:
First, be sure you have carefully tested yourself, by oral food challenges, allergy testing, and/or food sensitivity testing, to determine how dairy effects your body and inflammatory processes. Food allergies and food sensitivities are not the same and both should be evaluated. Many do not do well on any kind of dairy; others don't do well with milk, but can tolerate cheese, or vice versa. Frequency of consumption also varies greatly. Many people find that using dairy on a daily basis is very congesting and causes inflammatory responses, but that occasional consumption of goat or sheep products can be enjoyed.
Second, if you are going to consume dairy, choose products in full fat form, organic, and 100% pasture-fed, as any cow, goat, or sheep would voluntarily choose. Also, products marked "A2" may be a better choice.
Third, all dairy has many components, each of which can create sensitivities or allergies. Milk dairy is made up of at least two key proteins: Casein and Whey. Both are common problems digestively. Dairy also includes a problematic sugar called Lactose. Milk dairy also contains fat. Food sensitivities and allergies are to proteins, not FAT. Cheeses are made by intensifying casein and reducing the whey. The watery aspects of milk, yogurt, and cottage cheese are the whey. Dense casein is hard cheese. Dense whey is milk. Butter is 95% or more of the butter fat, minus lactose, casein, and most of the whey.
Fourth, milk from any living human or animal is designed to feed babies and help them grow. Once growth is underway, weaning has been the long held historical tradition of humans and animals. We tend to see adult milk drinkers struggle with weight, elevated triglycerides, sugar addiction, hormonal imbalance, or allergies and sensitivities, especially to commercially produced milk. Non-fat and low-fat milk have been contributors to increased sugar in the diet, leading to obesity and diabetes. Fat helps to slow down the digestion of sugar, demonstrating the truth that food in its natural state is best for our health and wellness.
Dairy is not for everyone and most likely not an ideal daily "go to". So please focus more on vegetables, fruits, nuts, legumes, and meat!
Choose well, be well!
Medscape.com/viewarticle/994218 Heart-Protective Diet in PURE Study Allows Whole-Fat Dairy
https://www.fda.gov/food/buy-store-serve-safe-food/food-allergies-what-you-need-know
https://www.medicinenet.com/what_are_the_most_common_food_intolerances/article.htm
Articles by Month of Posting