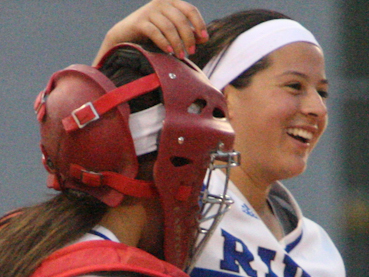 HOUSTON, Texas – For the second time in three days the bats of the Oak Ridge High School softball team fell silent.

The Lady War Eagles saw their 2014 season come to an end Saturday afternoon with a 3-1 loss to Kingwood in the third and deciding game of a Region II-5A quarterfinals playoff series at Summer Creek High School.

Oak Ridge (20-13) averted a shutout with a run in the top of the seventh inning. Cheyenne Cavanaugh drove in the lone run. The Lady War Eagles dropped the series opener by a 5-1 count on Thursday before rallying for an 8-4 win Friday.

"Fell short today," tweeted Oak Ridge softball coach Amanda Brimberry. But proud of the girls this season and proud of their fight today."

Lady War Eagles assistant coach James Croley echoed those sentiments in a postgame tweet.

"So very proud to be a part of the Lady War Eagle Softball team! Fought until the last pitch. Couldn't ask for anything more."

Clariza Anzaldua had one of Oak Ridge's five hits in the game. Jessica Rodriguez walked twice and pitched 5 1/3 innings in the circle. Carter Spexarth finished up.

Kingwood (24-8) advances to the Region II-5A semifinals next week.