/

/

/

Buying a House? Can You Afford It?
Buying a House? Can You Afford It?
By:
Cherry Creek Mortgage Company - The Woodlands | Published 08/02/2018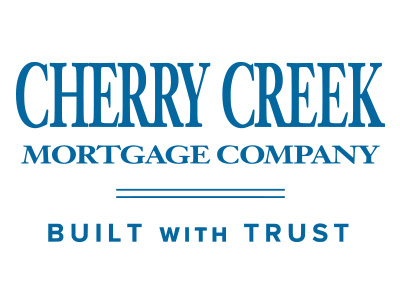 After years of saving and planning, it's finally time to move forward with a home purchase. You look at properties with a real estate agent, and you eventually find a home that's perfect for your family. You are ready to make an offer, but can you afford this house?
This is a question that many potential homebuyers ask themselves. A home can be an excellent investment. But if you buy more house than you can afford, it can also become a financial nightmare.
Purchasing a big, beautiful home might fulfill a dream, but buying within your means is a much smarter strategy. Here are a few tips to stay in budget.
Get Pre-Approved for a Home Loan
Cherry Creek Mortgage helps homebuyers at all stages find the right loan for their situation.
Whether you're a first-time homebuyer or moving up, we have loan products to help you along this journey. Before you proceed, we recommend speaking with one of our loan experts and getting pre-approved for a mortgage.
A pre-approval can ensure that you purchase within your means. Our underwriters will review your application, your income, your debts and your credit, and then determine what you can afford to spend on a property.
Typically, your monthly mortgage payment shouldn't exceed 28% to 31% of your gross monthly income.
Don't Spend the Maximum
Spending less than your pre-approved amount is also a smart strategy, especially if you're a first-time homebuyer, or when the house payment will be more than what you're used to paying.
Remember, your pre-approval amount is the maximum you can spend on a home purchase, not the minimum. So, rather than jump into a large mortgage payment, purchase a cheaper home (and perhaps smaller) and acclimate yourself to homeownership.
Your first home is only your starter home, so don't feel that you have to have everything now. Live in the home for a few years, build equity, and then sell and move into a home that offers more of what you need.
Continue to Save After the Purchase
After closing on a mortgage loan and moving into a property, you'll likely have a higher monthly payment and more expenses. So, you might not be able to save as much money as before.
But while your contributions to savings might drop, buying a home shouldn't completely put the brakes on saving. You should always leave a buffer or wiggle room in your budget, so that you'll have cash flow to continue building your emergency fund or preparing for the future.
If you believe that you won't be able to save after buying a particular home, then you're probably eyeing a property that's more than you can realistically afford.
Take Into Account Higher Utility Costs
If the home you're buying has more square footage than your current home, be prepared to pay more for utilities.
It takes more power and gas to heat and cool a larger home. According to the U.S. Department of Energy, the average family spends about $2,200 per year on energy bills. This is only an average, however. Buying a large home means you could end up spending more.
Bottom Line
Big isn't always better when buying a home, especially if the extra cost prevents you from reaching other financial goals — saving for retirement, increasing your emergency fund or enjoying life.
Whether you're buying your first home, moving up or thinking about refinancing, Cherry Creek Mortgage offers a variety of financing programs to get your foot in the door. Give us a call today — we know how to help.
Articles by Month of Posting