/

/

/

Homebuyer Checklist for Closing Day
Homebuyer Checklist for Closing Day
By:
Cherry Creek Mortgage Company - The Woodlands | Published 08/02/2018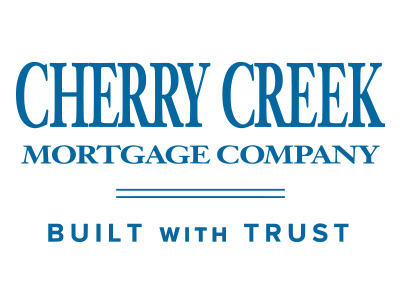 Closing day is finally here. It doesn't matter if you're buying a first home or your second or third home, you're no doubt excited and ready to sign the mortgage documents and take possession of your property.
This day often comes with a few jitters. What if the deal falls apart at the last minute? What if I forget to bring something and delay closing?
These are normal concerns. But if you've come this far in the process and didn't encounter any problems with the appraisal or final walk-through, you probably have nothing to worry about. Even so, preparation can prevent holdups and ensure a smooth closing.
You and the seller will both meet with a closing agent, but your appointment may involve a bit more. If you're a first-timer, the following homebuyer checklist can help allay some of your anxiety. And if you're a repeat buyer, you'll find some excellent reminders below.
Review your Closing Disclosure
You'll receive your Closing Disclosure form three days before closing. This form has details about your new mortgage. It'll list your interest rate, the mortgage amount, your monthly payment, and the amount you'll need to bring to closing for your down payment and closing costs.
This form looks similar to the Loan Estimate you received earlier in the process. But while the Loan Estimate offers a rough approximation of your loan terms, the Closing Disclosure spells out your exact terms. Therefore, read it carefully and ask questions before closing day.
Know the closing agent's address
Your real estate agent or loan officer will tell you exactly where to go on closing day. You'll receive the name and address of the title company or real estate attorney handling the closing, as well as the time of your appointment and information on documents to bring.
In the event that you don't receive this information, speak up sooner rather than later so you know where to go. You've been working with one of our loan experts and your real estate agent throughout the purchase process, but closing doesn't typically take place at their offices.
Arriving at the wrong location on closing day could delay signing the mortgage paperwork and heighten any closing day jitters.
Bring the appropriate identification
In all likelihood, closing day will be your first meeting with the closing agent (either a title company or an attorney).
Since the agent doesn't have a prior relationship with you, it's important that you arrive with the appropriate documents to verify your identity — a government-issued ID.
This can be your driver's license, a military ID, a state-issued ID card, or a passport. If you're buying a property with your spouse and you don't share the same last name, make sure you bring your marriage license to avoid any slowdowns.
As a side note, your ID must be valid, so don't come with an expired driver's license or passport.
If you're buying a property as a single person but you'll have a co-signer on the loan, this person must also be present at closing. They'll need to bring their ID and sign the loan documents with you.
Know how much cash to bring for downpayment/closing costs
One benefit of the Closing Disclosure form is that it eliminates surprise costs at the closing table. This form states how much you'll need to bring for your down payment and closing costs.
Keep in mind that you cannot pay these expenses with cash or a personal check. In most cases you'll be instructed to bring either a cashier's check or a certified check to closing. There's a possibility that you may receive instructions on how to wire funds to the closing agent; however, if this happens, please be sure to reach out to your title company, using a phone number that you verify directly from the title company's website (do not use the phone number or web address listed within the email), to confirm that they actually sent the wiring instructions to you and to verify the instructions provided. This due diligence can help you avoid wire fraud scams that are becoming popular with cyber criminals.
If a relative or other eligible donor will gift your down payment and/or closing costs, you'll need to provide a letter from this donor stating that funds are a gift and not a loan. Speak with your loan expert during the early stages of acquiring your loan for more information on how to properly prepare this letter.
Bottom line
We understand that you may have a few closing date fears. The entire process can be overwhelming at best, but we're here to make sure everything goes as smoothly as possible. At the same time, the more you prepare for closing, the better the outcome.
If you have any questions prior to closing, don't hesitate to contact your loan expert at Cherry Creek Mortgage. We're committed to becoming your lender for life, and we're happy to be a source of education and guidance as you complete this major purchase.
Articles by Month of Posting