/

/

/

Five Questions to Ask During an Open House
Five Questions to Ask During an Open House
By:
Cherry Creek Mortgage Company - The Woodlands | Published 08/02/2018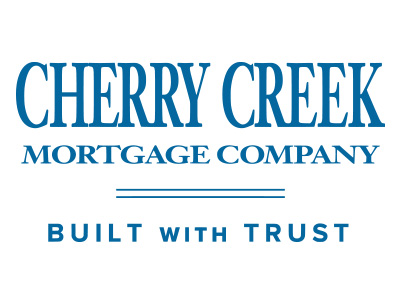 Real estate agents offer up details about a property during open houses, such as the year a home was built, the price, amenities, and information about the neighborhood and school district.
But while these details can help you decide whether a home is a right for you, it's important to ask questions and get more insight into a property. This purchase comes with major costs. Therefore, make sure you know exactly what you're getting into before making an offer.
Here's a look at five questions to ask at an open house.
1. How long has the house been on the market?
Knowing how long a house has been on the market can help you gauge a seller's motivation. If the property is a fairly new listing, the seller may not get excited over an offer that's below the asking price — at least not yet. Instead, they might hold off accepting a lower offer to see if higher ones come in.
On the other hand, some sellers become anxious when their properties sit on the market for several weeks or months with no offers or little interest. At this point, the negotiating power sways in your direction and there's wiggle room to offer less than the asking price.
2. What are the utility costs?
Take into account utility costs before bidding on a property. Generally, the bigger a home, the more you'll pay for gas and electricity. This can significantly drive up monthly expenses.
There's no way to know with certainly what you'll pay for utilities. However, you can ask the real estate agent to get monthly estimates from the seller before submitting your offer.
3. What's included in the sale price?
The less you have to purchase for a property after moving in, the better. So before making an offer, understand what's included in the sale price. Items may include a washing machine and dryer, the refrigerator, as well as a few items you wouldn't expect. Some home sellers have left behind furniture, pool tables, lawn equipment and even patio sets.
If you're choosing between two similar homes in the same neighborhood, but one home is priced slightly higher than the other, make sure you know what you're getting for the money before making a decision.
4. How old are the roof and windows?
Roof and window replacements can be expensive, so ask about the age of each before making an offer.
Typically, roofs must be replaced after about 20 years, and windows need replacing every 20 to 30 years. If both have been replaced within the last 10 years, you probably don't have to worry about these expenses for now. But if it's an older home and these items have never been replaced, this is an expense you'll have to deal with in the next few years.
5. Does the home have any additions?
Home additions — like a bonus room and a sunroom — can add much-needed square footage. However, it's vital to confirm that previous home additions were permitted before bidding on the property. If the work was completed without a permit, there's the risk of shady work and you might run into city code issues. Also, if you buy a home with a non-permitted addition, your homeowner's insurance policy might not cover damage that occurs in that part of the home.
Never assume that a home addition was constructed legally. Contact the city and verify that there was a permit for the project, and make sure you schedule a home inspection to ensure the work was properly completed.
The Bottom Line
Homes are one of our biggest investments, so it's important to ask the right questions before committing to a property. This can help you get the property at a fair price and avoid costly surprises.
Another way to lower housing expenses is getting the best rate on your mortgage loan. Different factors influence your interest rate, such as your credit score, down payment and mortgage program. Our loan experts at Cherry Creek Mortgage are happy to sit down and discuss various financing options with you to ensure you get the right loan. Call us today to get started.
Articles by Month of Posting