/

/

/

Ways To Clean Your Air Conditioning Ducts
Ways To Clean Your Air Conditioning Ducts
By:
Cherry Creek Mortgage Company - The Woodlands | Published 08/02/2018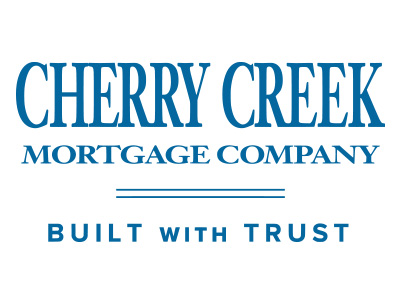 So you have finally bought your dream home, and it's everything it's cracked out to be. It has ample space, a beautiful kitchen, and if you're fortunate enough, a well-maintained central air conditioning system. Life is indeed good.

Then you decided to take a peek at the air ducts that deliver warm and cool air into your rooms, and saw that it's dirty, has cobwebs, even pet dander. Now that is expected, especially if the previous owner of your home wasn't in the habit of cleaning the ducts. You, on the other hand, are thinking about cleaning the ducts because you believe all that dirt can cause health problems for your family.

While the United States Environmental Protection Agency has already stated that there is no scientific proof yet that cleaning ducts prevents health issues, you have to ignore the EPA if you find things in it that are so much grosser and more hazardous than dust. We're talking about excessive amounts of dirt and debris, vermin, and mold growth.

You'd probably like to go the DIY route, but that exposes you to certain risks, particularly if there's mold growth. For utmost convenience, you should hire a professional AC service company. Here are some of the ways they would clean your air conditioning ducts.

Source Removal

Source removal is the most common air duct cleaning method. The process involves mechanical agitation, which loosens all the dust, debris, and any filth coating the insides of the duct, and extraction, which will safely remove everything that doesn't belong inside it.

Truck-mounted vacuum cleaning

As its name suggests, this method involves a powerful vacuum system that will suck out all debris and contaminants stuck inside your ducts. To give you an idea how powerful it is, a typical truck mounted vacuum draws some 10,000 to 15,000 cubic feet of air per minute. With rotary brushes or air lines agitating debris, the truck-mounted vacuum should get them all once they're loose.

Point of contact air duct cleaning

This method of air duct cleaning employs a portable HEPA-filtered vacuum and an agitation device that will loosen up dirt and debris. Even though the vacuum used for this is portable, the vacuum itself is high velocity, which enables greater lift of dirt and debris. There is also no concern about cross-contamination, thanks to the HEPA filter. Point of Contact Air Duct Cleaning is regarded as the safest and most effective way of cleaning your air ducts.
As stated above, you can clean your air conditioning ducts by yourself. However, if you don't want the hassle that it involves, then you are better off getting professional air duct cleaning services to do it. They are the best people qualified to clean your ducts in the most efficient and safest manner possible.
Michelle West is the Senior Content Editor of Precision Air and Heating, a local AC repair company in sunny Arizona. Michelle enjoys writing about topics that help people all over the country make their homes more efficient and environmentally-friendly.
Articles by Month of Posting