/

/

GenuWine serving more than wine with community donation drive for flood victims
GenuWine serving more than wine with community donation drive for flood victims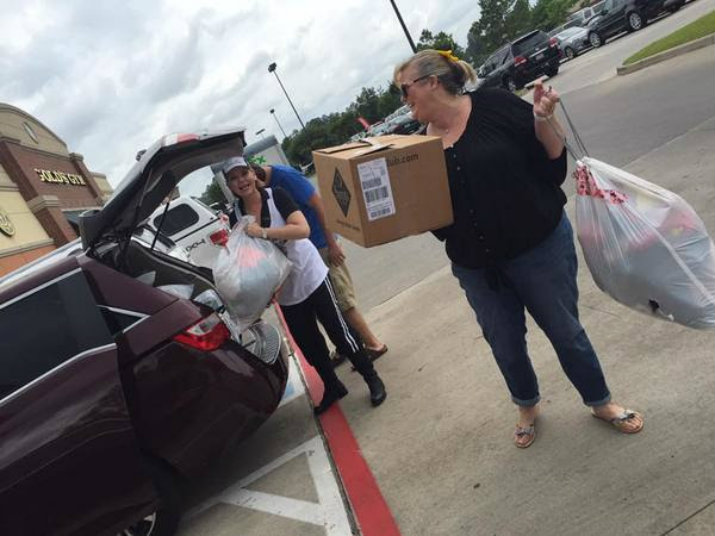 THE WOODLANDS, Texas - When Mother Nature comes crashing down on you, there's a tendency to have a case of 'sour grapes,' but if you're in the wine business, you use that vintage to your advantage. GenuWine, a that unique wine tasting room in the northwest area of The Woodlands, sustained damage in the recent storm, but they're not sitting around 'whining' about it. While they're closed for cleanup, they're accepting donations of food and clothing for those less fortunate than themselves.
Texans helping Texans. That's how we help others.
"We received some water damage with all the flood water and have to close tomorrow. So I thought I might as well make the most of it," said GenuWine owner, Rhonda Redmond. "The back of the house is flooded, however the front is perfect to collect donations. I have a truck picking up donations at 7 tomorrow night and again Friday."
While GenuWine is temporarily closed for business to do the necessary cleanup and repairs, the community can drop off the following essentials at the front of their location:
Non-perishable foods
Toiletries
Clothing in good condition, including children's clothing
Clean linens and towels
Small essential household goods and kitchen items
Toys
"We will be closed for business, but we have plenty of room for people to drop off stuff! Hoping we get the bulk of things tomorrow, but I will collect through Friday," said Redmon.
The donated items will be delivered to non-profit organizations in the community that are working directly with flood victims. In the meantime, GenuWine will be working feverishly to get their place restored and open for business serving their vast selection of boutique wines, craft beers, and delectable tastings, but stay tuned for updates via their website and Facebook page.
To drop off donations, be sure to check road conditions and take a safe route, and do not drive on roads with standing water. GenuWine is located on the southeast quadrant of the intersection of FM 1488 and FM 2978, in the northwest area of The Woodlands (behind Chick-fil-A). Their exact address is 6503 FM 1488, #401, Magnolia, TX (77354).
"Texans helping Texans. That's how we help others," added Redmon.
#GenuWine