/

/

Genuwine Tasting Room to raise a glass to help medical research at Texas Children's Hospital
Genuwine Tasting Room to raise a glass to help medical research at Texas Children's Hospital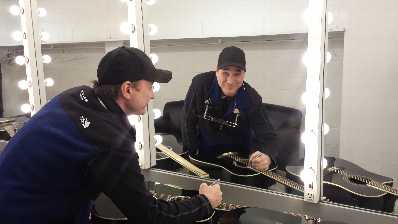 THE WOODLANDS, Texas - GenuWine Tasting Room, Magnolia's first retail wine and gift shop, will mark its fifth anniversary with a month-long celebration to benefit Rett Syndrome. Some of the events planned include a weekend-long celebration slated for October 16, 17 and 18, featuring live music, wine tastings and food pairings as well as special live musical performances by Kevin Black, brother of Clint Black, on October 22, 23 and 24. A portion of the month's entire sales will help fund clinical trials at the Jan and Dan Duncan Neurological Research Institute at Texas Children's Hospital.

GenuWine owners Rhonda Redmon and Barb Salinas are thrilled to mark their business milestone and help those affected by this little-known syndrome, which affects girls almost exclusively.

"I believe that as a local business owner, it is so important to thank and give back to the community that supports us," said Redmon. "The money we raise will fund much-needed research for this neurodevelopmental disorder and help those families who can't afford to bring their girls to Houston for treatment," Redmon added.

According to Redmon, the highlight of the anniversary weekend will be a raffle for an autographed acoustic guitar signed by music legend Clint Black. Mike Fuller, owner of World Famous Fuller's Guitar in Houston and supplier of Black's custom-made Taylor guitars, reached out to Black to help Redmon with her cause. Clint is no stranger to Rett syndrome. In 2003, his older brother Kevin lost his 16-year-old daughter Cortney to the disorder and since that time, the Black brothers have been actively pursuing every opportunity to expand awareness of this often-misdiagnosed syndrome.

Kevin, who will play three shows at GenuWine in October, will also pre-launch his latest book, "Raise A Hand For Rett", a black and white compilation of about 200 pictures taken by area photographer Dave Clements. What is most unique about these photographs is that they are all of well-known musicians who have raised their hands during their performances to fight Rett. Some of the more notable musicians include Sir Paul McCartney, Dolly Parton, Willie Nelson, Merle Haggard and Jackson Browne, but the list goes on.

Rett syndrome is characterized by a slowing of development within the first six to 18 months. Its debilitating properties include the inability to effectively use hands, the inability to speak, difficulty in eating, swallowing and digesting food, and seizures experienced by 80 percent of those affected. In at least 50 percent of the cases, the individuals cannot walk. To date, there are approximately 4,000 cases of Rett syndrome that have been diagnosed in the United States, but the disorder is genetically linked to more widespread neurological disorders such as autism. So, the research isn't just benefiting a small percentage of the population; it's being leveraged for other neurological disorders as well.

Rettsyndrome.org, is a 501(c) (3) organization whose core mission today is to fund research for treatments that will improve the overall quality of life for those living with this debilitating disorder and to expedite the cure.

For more information about GenuWine Tasting Room's anniversary weekend, including hours of operation and entertainment, please visit www.mygenuwine.com or call 832.934.2675 (CORK).