/

/

Forum Friends Lakewood Luncheon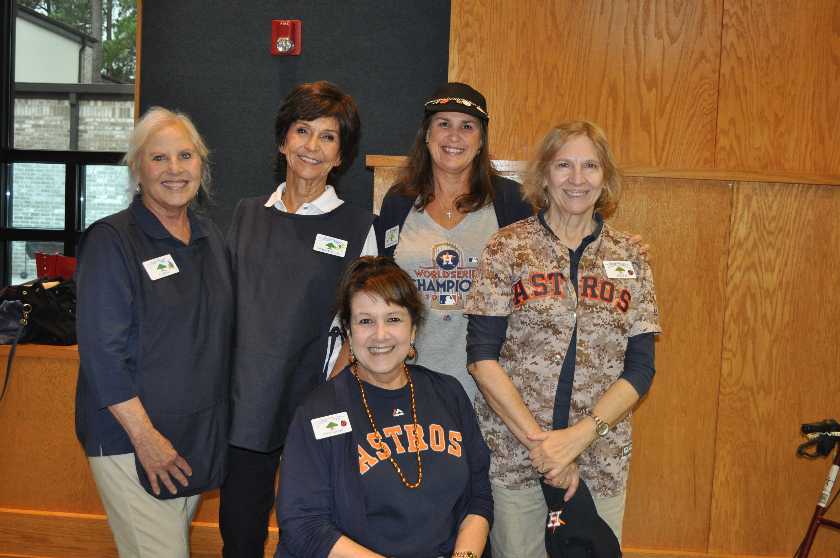 MONTGOMERY COUNTY, Texas -- Cypress-Woodlands Junior Forum (CWJF) recently hosted a winning "Take Me Out to the Ballgame" themed luncheon for 200 senior citizens, some dressed in their Astros jerseys. Everyone enjoyed games of Bingo and the musical performance by the ever popular Jim Connors, former organist for the Houston Astros. The volunteers all pitched in to serve hot dogs, chili, coleslaw and brownies with ice cream.

CWJF hosts several luncheons throughout the year in various locations around Houston and The Woodlands.

Cypress-Woodlands Junior Forum is an organization of women dedicated to providing volunteer services, leadership and philanthropy to enrich the communities in North Harris and South Montgomery Counties. CWJF partners with agencies, schools and corporations to fulfill identified needs in education, interaction with an aging population and support for people with disabilities.

CWJF is a 501(c) (3) non-profit assistance organization and a recognized chapter of Junior Forum, Inc. Since 1982, CWJF has been welcoming new members interested in serving the community with other like-minded women with a heart for service. For more information on joining CWJF or to make a donation, call 281-379-1391 or visit www.cwjuniorforum.org .